Everything Brides Need - Wedding Day Essentials Giveaway
Win $1,100 in Goodies for Your Wedding Day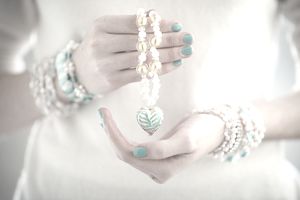 Description:
Everything Brides Need is giving away a fun prize pack in their Wedding Day Essentials Giveaway. Enter and you could win items for the bride and up to five members of her party including heel protectors, jewelry, foldable leather flats, bachelorette party t-shirts, and more. The prize is worth $1,100 in total.
Sweepstakes Links:
Click Here to Enter this Sweepstakes
Click Here for the Official Sweepstakes Rules
Click Here for the Sweepstakes' Home Page
Note: If the sweepstakes entry link doesn't work for you, try entering through the home page and looking for a link to the sweepstakes.
Category:
Jewelry & Fashion, Wedding Sweepstakes, Medium Sweepstakes, One Entry Sweepstakes
Eligibility:
USA, 18+
Start Date:
March 05, 2018
End Date:
May 15, 2018 at 11:59 p.m. PT
Entry Frequency:
One time per person/email
Sweepstakes Prizes:
Grand Prize: A wedding day prize pack including robes, heel protectors, and foldable leather flats for the bride and up to five members of the bridal party, Bridal Squad t-shirts for the bridal party along with a bride-to-be t-shirt for the bride, a personalized hanger for the bride, a piece of monogram jewelry, an EasyPee Wedding Gown Petticoat, and a pair of I Do, Me Too shoe stickers. (ARV: $1,100)
Additional Comments:
Note that your wedding date is a required field to enter.