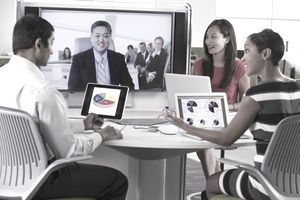 Video marketing and video sharing have become essential for Internet marketers over the past decade, and there is no doubt that Google's YouTube has been at the forefront of the video revolution. Since 2005, it has offered online entrepreneurs innovative ways for connecting with prospects, customers, and casual viewers. Currently, this "800 pound gorilla" website draws over four billion views per day.
Not surprisingly, the growth of video marketing has spawned a number of video sharing platforms and hosting services that have followed in YouTube's footsteps. Depending on your specific marketing goals and target market, several offer a viable alternative to YouTube. In the first of two articles on video marketing alternatives, let's have a quick look at three (3) high quality contenders:
See also: How to Make Money with Videos on YouTube
1. Vimeo Leading the Way
Vimeo was founded in November 2004 by Jake Lodwick and Zach Klein, and has become one of the leading video uploading websites in the world. Available in English, Spanish, French and German, it is oriented towards film makers, especially independent ("indie") film makers looking to get noticed and get funding for their latest projects.
In 2013 alone, Vimeo streamed over 4.9 billion videos, and could claim twenty-million registered users and one-hundred thirty five unique million visitors.
A drop in the video bucket compared to YouTube? Perhaps, but Vimeo arguably offers its users a more authentic experience without the annoyances and commercial pressures of its biggest competitor.
With approximately 1.5% of the word's top businesses websites using Vimeo, it is an option to consider to promote various niche opportunities.
2. Wistia for Team and Sales Collaboration Efforts
Like Vimeo, Cambridge, Massachusetts-based Wistia is an Internet video hosting and analytics company that was initially inspired by the goal of greater online collaboration for filmmakers.  Founded in 2006 by Chris Savage and Brendan Schwartz, Wistia's customizable interface makes it good choice for both personal and business users looking to grow their brand.
While its overall Internet penetration rate is still small, it does have a reasonable 0.3% among the million busiest websites as measured by traffic. Its most popular features apart from player control branding include:
calls to action and subscription forms
mobile-friendly playback
simple embedding and sharing
team collaboration
video SEO
viewing heatmaps and trends
Like its competitors, Wistia offers specialized paid plans, starting at $25/month.
3. Viddler for Robust Corporate Video Applications
If your company has exhausted its YouTube video exposure potential and instead needs to focus more on internal communications, Bethlehem, PA-based Viddler may be the right option for you.  Founded in late 2005 by Robert Sandie and Donna DeMarco, it may be best known for a Facebook application that replicates its functionality for the social media giant.
As a video site that concentrates on so-called "business verticals" (e.g. corporate communication and training, education, publishing) it no longer offer a free personal accounts and video uploading.  Its starter packages start at three-hundred dollars USD per month, and is best suited for established Internet marketers and their medium to large business clientele.
See also: GoToWebinar vs Skype - Which is Best for Your Business?
Which video platform is best suited for your needs? Arguably, YouTube is the easy fall back option regardless of your goals and target market. After all, it is the largest and best known company in the world. However, as the three options above clearly demonstrate, organizing a proper video strategy according to each site's strengths can pay dividends:
Video promotion to go viral: Vimeo.
Detailed video marketing analysis with a suite: Wistia.
Strong interactive business features: Viddler.
In part 2, we'll take a look at three more interactive online video services that have distinguished themselves from YouTube.