You Want to Be a Publicist? What You Need to Know
An Interview with Jerica Williams, Founder of JACE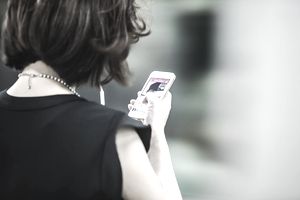 The role of publicist is one that many aspiring sports business professionals are interested in.  But what does a publicist really do?
If you work for a team, league or company, the role may have certain responsibilities.  But another option is to work independently for clients, rather than as an employee.  
Jerica Williams is a publicist in the sports and entertainment industries. She is a 2012 graduate of San Diego State University, where she played basketball.
The firm she founded - JACE - provides services for athletes, entertainers and celebrities.
JACE secured former University of Kentucky standout Julius Randle, the seventh pick in the 2014 NBA Draft by the Los Angeles Lakers, as a client, as one example of their work.
This interview with Ms. Williams covers her transition from college athlete to publicist an doles out advice for those who would like to work in sports business.
Sometimes life has unexpected turns. When you transferred from UCLA to San Diego State, did you see it as a setback or an opportunity?
In the moment, I saw it as an opportunity. It was an opportunity to get better as a basketball player and a person under a new coaching staff. I have learned that you can't go through life with regrets. Whatever decision you make, you have to trust that you are making the best decision possible with the knowledge that you have, and no decision is the wrong decision.
I was ready to take on a new challenge, and basically become a freshman all over again. 
What is the role of a publicist?
A publicist is in charge of your brand. Serving as the middle person between clients and the media. My job as a publicist is to ensure my clients are accurately portrayed to the media and the public, while increasing visibility.
How do you find clients? Or do they find you?
I believe we find each other. In the world of Sports and Entertainment, networking is constantly taking place.  In the midst of all the handshaking and introductions, synergy surfaces in the heat of creating relationships, and networking. What do you offer? What do I offer? Is there a way we can connect where it makes sense for everyone?  That is how we find each other. 
What is the biggest challenge you face as an entrepreneur?
There is always a challenge of growth. How am I going to continue growing in my business?  When you work for someone, you aren't necessarily in charge of how fast you climb the ladder, and to what extent. When you work for yourself, how that happens is 100% controlled by you.  Being an entrepreneur is risky. But it is so worth it. 
What advice would you offer a college student who dreams of working in the sports industry?
Network, network, network. College is the time you build your relationships, network with people, and establish some sort of foundation for when it's time to launch into your career post-graduation. You may not know exactly what you want to do, but the more people you connect with, the easier it will be to figure that out.
 There is nothing wrong with establishing yourself before you have an idea of your exact career goals. Networking is essential in this business, and if you do it right, you will be ahead of the game.