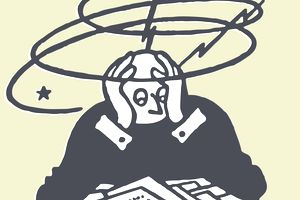 A content mill or writers mill is a slang term used by freelance writers and given to a company, website or organization designed to provide cheap website content, usually at a significant profit to themselves, and usually by paying very low rates to writers.
Writing for Content Mills
Freelance writers often start out writing for content mills as beginners because they are among the easiest jobs to get in online writing.
This is because the "mills"--the companies-- often need writers. This is also because the pay isn't the best. This may lead to a lot of turnover along with the breakneck pace and act of "churning out" writing work that is needed in order to make a decent hourly rate from a content mill job.
But what exactly is web content? What kind of writing would you be doing? Content generation work is often very shallow writing that is used to garner the attention of Google, more so than actually explore topics in depth or accurately. However, content marketing, which is the act of marketing products through different kinds of online content, has really evolved in past years and has markedly moved out of the realm of content mills. This particular kind of content generation (that is, content marketing) would be a good fit for writers who have a passion or skill in marketing writing and who actively like to engage with products or audiences.
Should the Freelance Writer Write for Content Mills?
It depends. Beginning freelancers may want to cut their teeth on content mills, just to get a taste of writing for the web, and in order to pad their writing resume. In addition, you may write a particularly great article that can then serve as a writing clip.
I don't mean to insinuate that there aren't any pros in writing for content mills. It's how I got my start in online writing, and there are definitely some good characteristics. Content mills often have decent online systems set up for their writers with easy to use interfaces. And, although the pay leaves a lot to be desired, it is often fast and regular. You won't be waiting 90 days (generally) for your payment, as occurs in some freelance writing genres, and you won't be wondering when the payment will come. Also, as stated above, they're very likely to give newbie writers a chance.   
However, I always caution writers to always demonstrate a forward arc in their writing. You should continue to actively seek out better work, maybe within a niche topic that you're skilled in. There is a multitude of freelance writing genres out there. Be sure to explore them all.