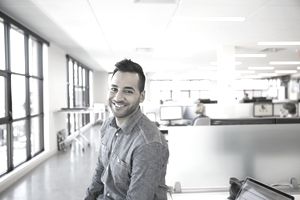 Most countries have visa programs which offer employment opportunities to non-citizens with specialized skills. This is necessary to develop key industries when the local workforce isn't able to fill demand. In the US, this type of visa is called an H-1B visa. It allows US companies to hire foreign nationals to work in certain positions for a limited period.
Who Can Work in the US on an H-1B visa?
Workers eligible to live and work in the US on this visa must have skills in specialty occupations.
According to the US Citizenship and Immigration Services (USCIS), a job qualifies as a specialty occupation under one of these conditions:
The minimum requirement for the job is usually a bachelor's degree or equivalent

It is standard practice in the industry to request a bachelor's degree for the position

Only a bachelor's degree or higher can provide the needed skills to do such complicated work

The employer requires a degree or equivalent
Employers need to prove the position they want to fill with a foreign worker meets one of the above criteria. Read how to do that here.
In tech, a number of positions qualify as specialty occupations. These include:
Research analysts

Management consultants

Any others with a bachelor's degree or higher
Even though eligibility is governed by possession of a bachelor's degree, workers without one can still work on the H-1B visa.
Education, training and previous work experience in specialty occupations can substitute for a US bachelor's degree. Three years of work experience or training qualifies as 1 year of college education.
How to Apply for an H-1B Visa
Foreign workers do not apply for an H-1B visa themselves. The employer requests permission for the alien to work temporarily in the United States.
To start the H1 visa process, they file an H-1B petition. The petition must be approved by USCIS before the worker can start employment. Once the application is approved, the H-1B worker is called the beneficiary.
The number of new H-1B petitions per year is subject to a Congress-approved cap. At the time of writing, the limit is 65,000. USCIS starts accepting applications from April 1, and beneficiaries can begin work October 1. The cap does not affect visa transfers, and it excludes up to 20,000 foreign graduates with a master's degree or a higher qualification from a US university.
Additionally, USCIS states the cap does not apply to those "who are petitioned for or employed at an institution of higher education or its affiliated or related nonprofit entities or a nonprofit research organization, or a government research organization."
How Long Can a Person Work on an H-1B Visa?
The initial duration of the H-1B is three years with an extension of three more years possible. A worker cannot stay in the country for more than 6 years unless they apply for an extension of stay under various other provisions. This includes applying for permanent residency (usually via a green card). Workers can also extend their stay for a limited time by applying to reclaim any time spent outside the US during the 6 year period.
Specific Considerations
The H-1B is employer specific -- the beneficiary may only work for the employer approved on the petition. Transfers of H-1B status are possible when a worker changes jobs; the new employer needs to file a new petition. If an employee intends to work for more than one company, each employer must file separate petitions.
If the employer ends a contract before the H-1B visa period finishes, they must pay for the worker to return to their country. This depends on the circumstances surrounding the dismissal and does not apply if the worker resigns.
A foreign worker's spouse and children under the age of 21 may accompany them on an H-4 visa. If spouses wish to work in the US, they must apply for authorization.
Conclusion
As with any policy allowing foreigners to do jobs instead of locals, the H-1B visa has not been without controversy.
Therefore, companies must follow strict guidelines and prove a need for non-US workers. It's a popular program, so interested participants must prepare early for the limited number of visas available each fiscal year.
This article has since been updated by Laurence Bradford.