Working as a Commodity Broker or Opening a Brokerage Firm
Some Things to Consider Before You Take the Plunge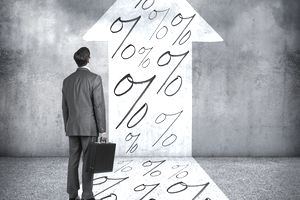 Most successful commodity brokers and traders reach a point where they think about opening their own brokerage firms. The pay is usually much better, but there's also a lot more work and responsibility. Whether it's the right choice depends on your own personal strengths and weaknesses. 
The Advantages of Working for a Brokerage Firm 
There's nothing wrong with working for a brokerage firm. You should be able to negotiate a good commission split or bonus plan.
The better you are, the more strength you'll have in negotiating a good deal. Many brokers actually like working for someone else because it means they don't have to worry about the business side of things. They just produce and go home at the end of the day.
Most brokerage firms provide administrative support as well. They offer leads, mentoring, training, trading terminals, and sometimes a credible and respected company name. All these can help a broker conduct more business and earn more money. The costs of these benefits can be enormous if you decide to venture out on your own.
Starting a Brokerage Firm
Starting a new brokerage firm can be very difficult. A new company most likely won't have any real name recognition behind it and attracting new clients will probably be the biggest hurdle. On the bright side, you'll keep all the commissions you earn as the owner of the firm. You can also leverage the efforts of other brokers you bring aboard.
The next thing to consider is whether you want to open a full-service brokerage or discount brokerage. You'll have to manage the trading and open new accounts as a full-service firm while simultaneously running the business. This might be more work than you anticipate.
Opening an online brokerage firm has its own challenges.
It's become a very competitive marketplace and traders seek low commissions. You'll have to be realistic as to whether you can compete with larger and more established firms on low prices or better services. 
The best part about opening a brokerage firm is that you can run the business the way you want. Almost every broker has some type of issue with the way his firm is being run. You'll have the freedom to prosper without anyone holding you back when you're your own boss. Another benefit is that you'll receive all commissions on any business you do. You'll keep 100 percent of all your commission transactions.
Taking Your Clients With You 
The negatives are the initial startup costs and the ongoing expenses you'll have to carry every month. Theoretically, you'll be starting out with zero clients and zero dollars in revenue. It will be some time before you generate enough clients and enough revenue to support your business. Meanwhile, you'll incur a lot of expenses to generate those clients. Having enough startup capital is essential for survival.
Brokers are actually in a good position to make the change if they have a large book of clients they can take to their new firm. But most employers will make you sign a non-compete agreement if you're going to work for their brokerage firm.
They don't want you to take clients or proprietary information with you when you move on. 
A good case can be made for taking your clients if the brokerage firm didn't fully train you and open your accounts. A brokerage firm that pays for leads and covers all your expenses will have a good argument against it, but if you brought clients in through personal relationships and paid for some of your own expenses without signing a non-compete agreement, you might be successful. 
It is a big decision to open a commodity brokerage firm. It's relatively easy to do, but being successful is another story. Look at all the pros and cons and make an honest assessment of your situation before you make a decision. Most people who run their own firms are extremely glad that they decided to go out on their own.