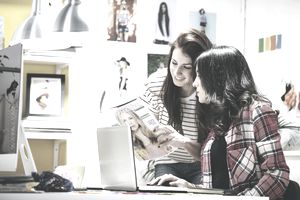 Two popular options for building websites are WordPress and Squarespace. But which should you use for your personal website?
Like most things: It depends on you and your goals. But let's take a closer look at both platforms.
(Note: wordpress.com and wordpress.org are different. Basically, wordpress.com is the version where you'll have "wordpress" in your domain name. Like "myname.wordpress.com". In this article, I am discussing wordpress.org, where you have to pay for your own domain name and web server.) 
WordPress: For the Person Who Wants Customization and Control
On the whole, WordPress offers more customization and extendibility: 
It is ideal for the individual who wants full control over their site from design, layout to functionality. 
Here are some of the pros of going with WordPress:  
Infinitely customizable with little limitations
Ubiquitous: Over 20% of sites online use WordPress (this translates into tons of helpful resources online) 
Advanced SEO control via plugins 
Control over the speed of your website
Great for blogging
Media Management: seamlessly add images by dragging and dropping from your desktop
Editing tools available to refine images, add captions, titles, and alt text 
User management: allows multiple people to manage your website, all with different permission levels
Can easily develop sites locally (offline) with MAMP
Now, here are some of the WordPress cons: 
Steeper learning curve than Squarespace
Takes more time to setup than Squarespace
More ongoing maintenance involved than Squarespace
No dedicated support team: meaning no phone number to call if you're stuck
Responsible for updating plugins, themes, etc. on your own
Relies on open source developers for product improvement—these people aren't necessarily being paid to work (unlike Squarespace)
While plugins are great, not all work well. Some can have compatibility issues or security flaws: so you have to be careful with plugins on WordPress
Squarespace: For Those With Little Tech Savvy and Want More Support 
Compared to WordPress, Squarespace is faster to setup and offers more support. Overall, it is better for the person who isn't experienced with website-building.
It's also ideal for the person who is strapped for time and resources to dedicate to website production and maintenance.
Here are some pros to using Squarespace:
Easy to use for the total beginner: build an entire site without writing a line of code
24/7 tech support team to help troubleshoot 
Drag and drop builder (this can be a pro or a con depending on if you like to build websites from scratch)
Built in mobile compatibility with every design
CDN included for image storage (which costs extra and requires setup when using WordPress)
All updates managed by Squarespace team 
Built-in email marketing: build a mailing list using Squarespace pre-built forms, automatic newsletter signups, and other email marketing integrations
Platform analytics to help track visitors and their behaviors
And the cons to using Squarespace:
Monthly fees: based on the plan can vary from $8.00, $16.00 and $24.00 per month
Confined to the Squarespace framework and their built-in features
Little customization options—you can't do "anything" you want (unlike WordPress, where anything is possible)
You can't control the speed of your site—it's on the Squarespace servers 
Not great for SEO (so if you're a marketer, keep this in mind) 
Final Recommendation: Who Should Opt for WordPress? Squarespace?
Again, it all depends on you.
But as a general rule: Building a blog? Want a customized site? Want more control? Have money and time to dedicate? Look to WordPress. Strapped for time? Not technically-savvy? Not looking for lots of features/customization control? Squarespace may be better.
In the end, WordPress outperforms Squarespace as far as of extendibility goes. It also has more design and feature options.
Nonetheless, WordPress has a steeper learning curve.
And takes more time and resources to setup.
So, if you are a single-person team or don't have dedicated resources (time and money) to build, maintain and troubleshoot a site: Squarespace is the way to go.