Free Computer Sweepstakes - Win a Laptop or Free Computer
Free Computers, Free Laptops, and Free Tablets for You to Win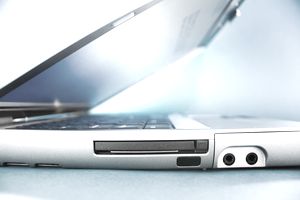 How would you like the chance to own a free PC, a free laptop, or a brand new tablet? Computer sweepstakes and contests could be your answer. Here is a selection of free sweepstakes from reliable companies that are giving you chances to win computer prizes.
This could be your chance to win a blazing fast gaming PC, to finally disconnect and enter sweepstakes from your sofa or on the road, or to have a handheld device for checking your email or consulting Yelp on the go.
This list is updated every day, so check back regularly to be sure you don't miss any chances to win.
If you're new to winning, be sure to check out how to enter online sweepstakes like a pro. It's also a good idea to find out how to win more often and how to avoid iPad scams.
Now, here are the active computer and laptop sweepstakes for you to enter:
1. Marlboro - Switch It Up Sweepstakes
Smokers, enter here to win one of thousands of prizes being given away every week including smart televisions, battery chargers, iPads, gift cards, and more.
Entry Frequency: 1 x weekly per person/email
End Date: March 25th, 2018
Eligibility: Open to residents of the United States (void in Massachusetts and Michigan) who are smokers
More Information about this Sweepstakes
Enter Sweepstakes Directly
2. RCN - The Great Gadget Giveaway
Enter to win one of dozens of technology prize packs including smart TVs, laptops and tablets, Amazon Echo products, and more.

Entry Frequency: One time per email
End Date: April 1st, 2018
Eligibility: Open to the U.S.
More Information about this Sweepstakes
Enter Sweepstakes Directly
3. Steamy Kitchen - iPad Mini Giveaway Sweepstakes
Enter every day for your shot at a free iPad tablet computer.
Entry Frequency: 1 x daily per person/email
End Date: April 2nd, 2018
Eligibility: Open to the U.S. and Canada
More Information about this Sweepstakes
Enter Sweepstakes Directly
4. Xidax PCs - Extreme Gaming PC Giveaway
Enter and you could take home a Xidax gaming PC valued at $5,600.
Entry Frequency: 1 x daily per person/email
End Date: April 11th, 2018
Eligibility: Unspecified
More Information about this Sweepstakes
Enter Sweepstakes Directly
5. Steamy Kitchen - Apple iPad Giveaway
Want a new tablet computer? Enter for a shot at a gold Apple iPad.
Entry Frequency: 1 x daily per person/email
End Date: May 7th, 2018
Eligibility: Open to all
More Information about this Sweepstakes
Enter Sweepstakes Directly