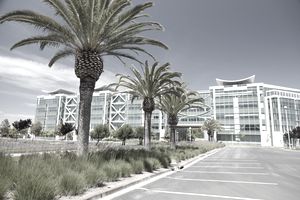 Why Wall Street Loses Talent to Silicon Valley: As noted in another of our articles, Wall Street is losing its appeal for top MBAs. Meanwhile, a growing number of senior Wall Street veterans are being lured away by leading technology firms, especially those in Silicon Valley and elsewhere on the West Coast. The top reasons why the West Coast technology sector is becoming a more attractive alternative to Wall Street include:
Burdensome new financial regulations, most notably Dodd-Frank and the Volcker Rule, that hamper innovation, promote hierarchical decision making and strengthen the hand of legal and compliance departments
Reduced public confidence in the financial services industry as a result of the 2008 financial crisis
Explosive growth in the technology sector that is creating billion-dollar startups virtually overnight
Lifestyle preferences for informal dress codes and living in a better climate
High pay scales in the top technology firms that are at least the equal of those on Wall Street
Corporate cultures in technology firms that are more fluid
Big Names Who Have Been Lured Away: Among the recent rush to Silicon Valley have been:
Ruth Porat, CFO of Morgan Stanley who started at that firm in 1987, is now CFO of Google.
Anthony J. Noto, a top investment banker at Goldman Sachs, is now CFO of Twitter.
Jacqueline D. Reeses, a investment banker at Goldman Sachs, is now chief development officer of Yahoo, responsible for recruiting top talent and finding companies suitable for acquisition or business partnerships.
Inevitably, big names such as these accelerate the trend by looking to recruit yet more financial industry talent to work with or under them. See our discussions of workplace sponsors, especially those who bring their teams along with them from employer to employer.
Meanwhile, in the past, top officials in Washington regularly would transition into private sector jobs on Wall Street.
Recently, however, two former Obama Administration officials instead have chosen West Coast technology firms. Former White House spokesman Jay Carney has gone to Seattle-based Amazon.com and former Presidential aide David Plouffe has been hired by rapidly-growing San Francisco-based car hailing service Uber.
Added Concerns For Wall Street: The increasing reliance of the financial services industry on cutting edge information technology is being jeopardized by the movement of top programming talent to the growing technology sector. At Goldman Sachs, for example, the number of highly talented employees who straddle the line between programming and investment banking (internally called "strats," as opposed to "quants") has increased by 43% since 2009. These are also precisely the sort of workers who are highly valued by top technology firms such as Facebook or Google.
Additionally, the technology industry also is producing competition for the financial services industry. Recent new examples include payment processors Square and Stripe.
The Google Example: In hiring an established and respected CFO away from the financial services industry, Google appears to have a desire to allay concerns among investors and securities analysts about the sustainability of its business model (90% of its revenue is still from advertising) in the face of flattening growth rates, the failure to meet earnings expectations over an extended period, and its forays into non-core areas with questionable profit potential such as self-driving cars, biotechnology and space travel.
Similar motivations are at play in other technology firms that are hiring Wall Street veterans into financial management positions. In an apparent vote of confidence, Google's shares rose 2% on the Porat announcement.
Source: "Wall Street Stars Join Silicon Valley Gold Rush: A Top Executive at Morgan Stanley Goes to Google," The New York Times, March 25, 2015.