Why Top 1000 Financial Advisor Lists Make Me Skeptical
Choose Financial Advisor by Education, History Instead Of List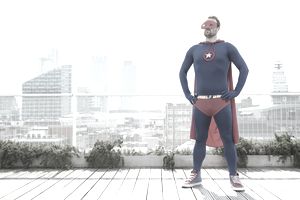 You are considering moving your million-dollar investment account to an advisor who is on the Barron's Top 1,000 U.S. Financial Advisors List. Barron's is a brand name newspaper that is owned by Dow Jones. You believe Barron's staff has the expertise to determine the quality of financial advisors.
Before you make this move, you should learn more about Barron's requirements for inclusion on its list.
What does it take to be ranked one of the very best advisors in America?
Withheld Methodology
Barron's would like you to believe it conducts comprehensive due diligence that determines which professionals appear on its list. To be fair, Barron's does give a broad outline of the criteria it uses, however, it says its methodology is proprietary and confidential. So you will never know exactly how Barron's selected and ranked the financial advisors. The only obvious criterion is the amount of assets that are controlled by advisors.
What About Vetting?
Barron's says it validates the accuracy of advisor data by reviewing information in regulatory databases (FINRA.org, SEC.gov), and through conversations with securities firms and financial advisors. This makes sense because regulators are the only source of public data for advisors, in particular, information that will help you determine their quality.
Too bad it is incomplete data.
Barron's also uses an advisor questionnaire that asks more than 100 questions. However, most of the questions ask for client, asset, and revenue data. A few questions deal with compliance records and certifications, which impact advisor trustworthiness and knowledge.
Barron's vetting process sounds comprehensive, but it's not and here's why:
Regulatory databases contain limited information
Crosschecking with a securities firm sounds good, but what does it really mean? Many of the best advisors are not licensed with securities firms.
"Conversations with advisors" does not tell you much either. Who are they "talking" to? What questions do they ask?
Great Advice or Great Marketing?
Barron's says advisor rankings reflect asset amounts and revenues. Since most revenues are based on a percent of assets, this is actually one measurement.
You are supposed to believe assets and revenue impact advisor quality. However, this is a very risky assumption. Advisors who control large asset amounts may have the largest sales organizations, which have nothing to do with competence, ethics, or superior advice.
An advisory firm with a lot of salesmen will "gather" more assets than a firm that does not employ salesmen. Which firm would you like advising you on the investment of your assets: one that is based on a sales culture or one that is based on an advice culture?
What Track Record?
Barron's says: "Investment returns do not impact rankings because returns that are produced by advisors are impacted by the risk tolerance of their clients." Or, said differently, advisors do not have track records because their advice varies by client and clients can influence how their assets are invested.
The truth is, there is no way of knowing if advisors on the Barron's list produce competitive results. But, notwithstanding disclaimers, you are supposed to believe they produce superior results because they are on the list. And, substantial assets are supposed to be a primary indicator that the advisor has produced superior results. As noted, there is no relationship between assets that may have been produced by marketing and financial judgment that is required to produce superior returns.
Professional Profiles
Where are professional profiles that disclose the advisors' education, experience, certifications, ethical history, fiduciary status, compensation, services, and other pertinent data? This is the bare-bones information that you need to determine the quality of a financial advisor – remember; there are no track records.
Conflicts of Interest
Does Barron's publish the list to increase circulation, create a market for its research products, sell advertising, or provide an objective service you can depend on to help you select the best financial advisor? Most of these objectives create potential conflicts of interest. Don't make assumptions. Do your homework. You will make a better decision.
This article comes to us courtesy of Jack Waymire, author of Who's Watching Your Money? (John Wiley, 2003) and founder of Paladin Registry. Since 2003, Paladin Registry has been a FREE resource for individual investors who are seeking 5-Star rated planners and advisors who provide competent, ethical financial advice.