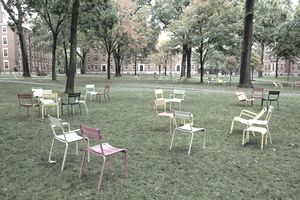 Writing classes are abundant, varied and interesting. They're a great bet for new freelance writers who are looking for a shepherded walk through their start-up phase. They're also a good bet for more general writers working on a specific project, such as finishing a novel or breaking into screenwriting. They provide not just instruction, but also additional resources, companions in the field and a teacher who may be used as a touchstone later in your career.
New freelancers often point to an overwhelming amount of information online as a source of frustration and even paralysis in launching their freelance writing career. As the freelance writing expert here, I admit that even I contribute to this glut! In addition, many new writers desire more of a hands-on, personal and guided approach to their new venture. Classes may be just the solution for that contingent.
But, freelance writing classes are not just for newbies. I get stuck sometimes. You might, too. I've got a solid list of long-time clients who pay me well and send me interesting work, but the characteristics of this career might work against us, too. It's difficult to write about the same topic for years and years, like I do here. You may also get lonely working from a home office, like I do sometimes. Classes are perfect for you, then! They can infuse your writing with a new sense of vigor and help you to expand your colleague network.
You may find new and updated information in your genre, or new paths to follow entirely.
As I was preparing this series of articles on freelance writing classes for you, I discovered many potential classes that interested me—many more than existed just a decade ago when I first started freelancing writing.
Not only was I impressed by the sheer number of available classes, but also by the variety of subjects and topics. For example, many of my regular readers or followers on social media (Twitter, Facebook and Pinterest) know that I am interested in race relations and intercultural communication (in fact, it's one of the services I offer as a freelance writer and communications consultant), so imagine my surprise when I found this MIT Open Course on Writing About Race. How did I not know this existed? Exciting!
So, you see, veteran freelance writers, this isn't a suggestion just for our fresh colleagues out there. The potential benefits from taking a writing course are many, and worth a look. Once I've convinced you to take a writing class, be sure to check out the rest of the series on writing classes, such as "Where to Find Writing Classes" and "What To Look For In a Writing Class."
If you've got further suggestions for writing classes, or want to share your experience, you can contact me through the biography page.