Why Shoppers Will Benefit If Walmart Buys Jet.com
The Advantages of Walmart Buying Jet.com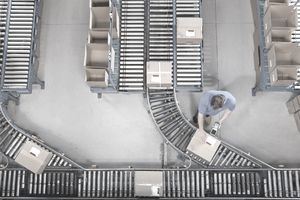 Walmart has announced that it will be acquiring the e-commerce website Jet.com. In return, the retailer is hoping to begin repairing its Achilles heel — its less than stellar online business by capturing online sales from Amazon.com. If the sale goes through, what will it mean for shoppers? First, let's take a brief look at the players:
Player 1: Amazon.com is number one in online sales, capturing about 30 percent of all e-commerce sales.
In 2015, Amazon's performance increased by more than 16 percent, with an astounding $92.4 billion in sales.
Player 2: Walmart is in second place for having the highest online sales, but the gap between first and second position is significant. In 2015, Walmart e-commerce sales contributed a measly 3 percent of the retailer's overall sales. It did $13.7 billion in online sales, less than $79 billion of Amazon's total.
Player 3: Jet.com opened its online doors on July 21, 2015, and in 90 days it had over 1 million customers and broke records with $2.7 million in sales on Cyber Monday. In 2016, it added an average of 400,000 new customers monthly and had 2,400 retailers and brands, with an average of 25,000 orders daily. Why is Jet.com so successful? They have a brilliant pricing strategy that rewards shoppers in real time, along with an impressive fulfillment and shipping system.
Player 4: Part of the acquisition includes Jet.com's founder and CEO, Marc Lore, who in 2005 co-founded Quidsi, the parent company of Diapers.com and Soap.com.
Amazon bought Quidsi in 2010, and Lori remained in the Amazon group for awhile. This allowed him to gain insights into Amazon's infrastructure.
Utilizing both experiences, Lore designed Jet.com with a backbone of smart technology that instantly shows shoppers ways to save more when they buy more.
Lore told CNN Money, that at Jet.com smart shoppers first see prices lowering based on how many smart items they purchase.
Then there are more savings if they agree not to return items, and depending on how they pay, they may see even more of savings.
According to Lore, Jet.com is going to have the lowest prices online.
Why the Sale Should Help Shoppers
If all goes as planned and the sale receives regulatory approval, Jet.com will be under the Walmart umbrella by the end of 2016. Jet.com is to remain a separate brand, but the two companies will be able to collaborate and strengthen weak areas.
The e-commerce division of Walmart has never performed as it should. For nine straight quarters, online sales slowed, and Walmart seemed unable to solve the problem.
Jet.com doesn't have that problem. The company seems to use a pretty basic sales strategy — build it, sell it cheaper, get it there fast, and they will come.
Hopefully, Walmart will be able to incorporate some of that strategy, and shoppers will see prices dropping, particularly on essentials.
The Free Shipping Battle
To compete with Amazon, Walmart came up with the ShippingPass, which is a free, two-day shipping program for $49 a year. Amazon Prime offers the same deal, but for $99 a year, along with other impressive advantages like free Prime Video streaming and unlimited photo storage, a free monthly ebook, and more.
This makes the ShippingPass fall short on the wow factor. Walmart also has problems with keeping their two-day delivery promise. It has been riddled with complaints of late deliveries.
Jet.com, on the other hand, has order fulfillment and shipping under control, and it also offers customers easy ways to get free shipping. Jet.com has no annual fee for free shipping. Customers get free two-to-five-day shipping on orders over $35, faster two-day shipping on thousands of everyday essentials, and free returns on almost everything within 30 days.
Innovative Thinkers
Walmart is an old company and some in the retail industry believe it struggles with being part of the modern world, both in its technology and store concepts.
Jet.com exudes innovation and has managed to attract customers that enjoy having the option to lower the prices on the items that they purchase.
But they also want to get the merchandise immediately, and Jet.com knows how to do it. What it needs is more brands, and that is where Walmart shines.
Once the two companies begin working together, retailers like Target, Costco, and even Amazon are going to have to up their game. When that happens, the real winners are the shoppers.
A Smart Move
Walmart might be slower to adapt to a more modern world, but they were smart enough to acquire a fast-moving, wildly successful e-commerce company, that could be a tough competitor in the future. And they did it before the price was out of range.