Who Are The Leaders in Environmental Investing?
Case Studies of Financial Success Have Emerged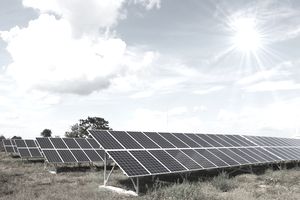 Investing with sustainability in mind is not just about social issues such as human rights and labor conditions or the corporate governance failures which helped usher in the Global Financial Crisis of 2007-08. 
Social and governance issues are very important, but a more specific focus on Environmental Investing is now mission critical given the increasing likelihood of climate change coming in the not too distant future.
One place to look for ideas in this regard is The Journal of Environmental Investing (JEI).  
Following its first appearance in 2010 with an issue entitled "Beyond Copenhagen," the JEI established itself as a leading academic journal publishing original research.
The latest issue which can be found here focuses on Responses to Calls for Divestment from fossil fuel producing companies.
This follows issues featuring leading Policymakers, Academics and the World's Most Significant Environmental Investors, which can all be seen in the archives of the journal, and which also houses a rich history of notable authors in the field.  Feel free to explore that archive at your leisure. 
The current issue on divestment features a balanced approach to the subject with both pro and con perspectives provided accordingly.  The previous issue on global investors featured a look at individuals who are influencing and driving investment dollars and strategies globally with a primary focus on environmental issues by articulating their investment risks and opportunities.
This includes many of the largest SRI investors in the US, such as Parnassus Investments, Domini Social Investments, Impax Asset Management and Calvert Investments and our January 2016 piece on the 5 Largest Socially Responsible Funds in the US also looks at many of these managers. 
Leading organizations, such as the International Energy Agency and The World Bank, are calling for an acceleration of momentum toward more environmental investing.
  Countries such as China and India are ramping up their commitments to renewable energy investment.  To enable a clean energy transition over the coming decade and to avoid the worst ramifications of climate change, trillions of dollars in new investments will be necessary so the opportunities for all investors will be significant. 
This is all basically the flip side of the argument that we need to leave fossil fuels in the ground and/or divest from coal, oil and gas companies.  This article from Scientific American today shows in theory where exactly in the world fossil fuels need to be left in the ground for the world to avoid very dangerous global warming and other climate change effects.
The JEI in effect takes the opposite approach, looking at new ways of investing your money to enable both profit and positive societal impact.
The Journal of Environmental Investing, in addition to launching a new website, focuses on issue topics such as:
- The State of Environmental Data (including Social Implications)
- Global Policy and Environmental Investing
– Air, Water, Land and Implications for Investment Strategy
– The True Potential of Climate Bonds - Case Studies of Environmental Investing
By engaging in practical case studies of concepts and solutions that work and that can be scaled to fit changing scenarios and global demographics, the JEI hopes to help point the way toward a future that simultaneously benefits both shareholders and society writ large. The very good news is that financial performance is being experienced by sustainable investors.
The most exciting opportunity we have is to play a role in enabling the energy and environmental transition we require as a society; it is an opportunity that has every chance of becoming an economically positive achievement as well. Even if the JEI's role is a small one in this transition, we will have succeeded—but measurable success will require your participation.