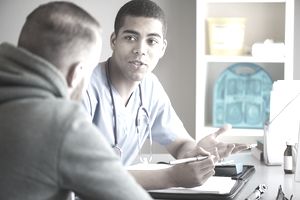 Finding a health insurance plan for an independent freelancer is going to require some research and time. Like any major decision, you'll need to research your options carefully and choose the plan that best fits the needs of you and your family.
How Freelancers Can Find Medical Insurance
Freelancers can take one of several routes when trying to obtain insurance.
Go Independent
Search for and obtain quotes on health insurance coverage through independent agents.
You may want to start with agents local to you so that you can put a face to a name and perhaps even get all your questions answered in one sitting.
Another option, of course, is the internet. Rate quotes are readily available online, and this option allows you to explore many plans all at once. An exhaustive place to start looking for an agent is The National Association of Health Underwriters. You may also want to try eHealth Insurance.
Join a Group
Joining a writers union or guild or an independent contractor's association will open up some group health insurance possibilities to you.
The National Writers Union offers some options (or, in Canada, The Writers Union of Canada ).
Another option is the National Association for the Self Employed , which offers free quotes. Some writers also recommend the AvantGuild membership at Media Bistro. Another Guild to consider is the Author's Guild , which offers discounted insurance for published authors in selected states.
Look Into High-Risk Pools
Many states offer high-risk health insurance pools for those who are not eligible for coverage through an employer  or cannot afford insurance elsewhere. This would also be an option for those who cannot get insurance due to pre-existing conditions or other high-risk issues.
If you were eligible for COBRA benefits through an employer, you may have to exhaust that coverage before you are eligible for state high risk pools. Information on high-risk health insurance options is available through the Health Insurance Resource Center.
Consider COBRA coverage
COBRA is a federal mandate which requires your employer to offer you additional coverage of the health, dental and vision care that you received while employed with them at the group rate that the employer got for you.
The time period of COBRA coverage is 18 to 36 months depending on certain factors. Although possibly expensive, at times it could be a good deal, and cost less than purchasing other plans. If you are leaving a full-time position to pursue freelancing, this may be a good option for you. Check with your employer.
Note: Our nation is paying attention to health insurance, and there are some additional developments for freelancers and Independent Contractors seeking health insurance. Be sure to do research for the latest updates before making a final selection.