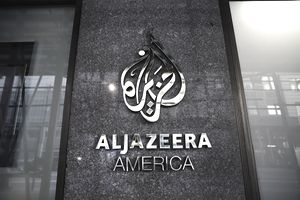 With the announcement that cable news channel Al Jazeera America would cease operations comes the usual analysis of what's to blame for its failure. Even though the company says it will expand its digital presence in the U.S., without its flagship television operation, it will become just another online news source.
While Al Jazeera America racked up many awards in its two and-a-half year existence, including two Peabody Awards as well as an Emmy Award, those honors don't pay the bills.
There are three main reasons that Al Jazeera America failed.
Oil Prices Hurt Its Funding
Al Jazeera America is owned by the government of Qatar, a country in the Middle East with petroleum as one of its most important natural resources. Falling oil prices created a negative impact on the channel's funding source.
That hurt all of Al Jazeera, not just the U.S. cable channel. It appears that it was easier to pull the plug on its U.S. TV property than to endure cuts across the entire company.
America Didn't Have a Need for Another News Channel
Even when Al Jazeera America launched in 2013, there were questions about where it would find its place in the sea of news providers. Fox News Channel has the conservative audience and MSNBC the progressives.Cable news pioneer CNN has had years of problems trying to claim the middle ground without a political perspective.
That meant Al Jazeera America didn't start out with an obvious need to fill.
It positioned itself as the home for serious, quality journalism without the sensationalism that other providers are often blamed for having. While the serious approach helped win awards, it didn't attract a large audience.
As with any cable start-up, carriage is an issue. Al Jazeera America launched from former Vice President Al Gore's Current TV, typically taking that channel's space in the cable and satellite lineup.
The problem was that Current TV itself wasn't universally available, and even on the systems where it was offered, it was often on an obscure high-numbered channel that people couldn't easily find.
The Al Jazeera Name Created Suspicion
The dominant Fox News Channel has wrapped itself in the U.S. flag and patriotism for years. But viewers didn't respond to a foreign-sounding name like Al Jazeera America, which didn't even have "news" in its title to tell people what it was trying to be.
Because of widespread fear and mistrust of the Middle East in the U.S., it was easy for some viewers to wonder whether Al Jazeera America was spreading propaganda rather than covering the news. Even though the channel had several U.S. born journalists with professional acclaim, there seemed to be an undercurrent of suspicion that doesn't plague other news organizations.
Perhaps a different name or logo might have helped overcome this obstacle. It's unfortunate that the channel couldn't succeed or fail on its own merits, rather than on the perception that there were ulterior motives for its existence.
Most viewers will probably never notice that Al Jazeera America has vanished from their cable or satellite programming.
The people who will notice most are the 700 journalists who will likely lose their jobs as the TV component is replaced by more digital offerings. With so many cutbacks in the news industry, especially at the top levels for the most experienced reporters and anchors, it will be difficult for these men and women to find the same job opportunities elsewhere.