What's the Best Day for an Employee to Start a New Job?
Human Resources, Management and Work Related Questions and Answers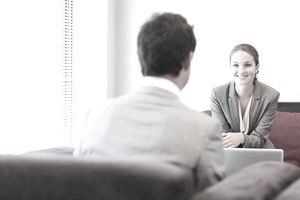 I'm happy when my client company managers thoughtfully discuss the best day to have a new employee start on a new job. Answers vary but most discussions of this nature reach at least one shared conclusion.
The managers conclude that Monday is never a good day. for a new employee to start. At my client's company, this is exacerbated by the fact that a company-wide Monday morning meeting is held each week.
The meeting was thought to potentially intimidate a new employee.
The managers decided that  week two was soon enough, once the employee had been introduced to the business and the culture. He or she would also meet coworkers with whom to sit at the Monday morning meeting.
But, they had also determined that a Monday start date in organizations was left over from the days when most HR issues were handled by finance. In those days, calculations for compensation, withholding amounts, accrued benefits, and so forth, was just more convenient for payroll. The convenience and ease factor may still exist - for accounting.
But don't count on it as best for the new employee, the manager, the IT department, or the new employee mentor. The fact is, organizations are never ready on Monday if that is the first day of the work week.
There is always something not complete that will interfere with your new employee welcome.
These are the top ten ways to turn off a new employee. When an employee starts on Monday, it is too easy for these ten turnoffs to slip through the cracks.
When the new employee shows up to work and the manager is unavailable and hasn't assigned an employee to fill in for him is the worst dereliction of duty.
When you are trying to welcome new employees, these actions matter when employee retention starts during the interview process and continues from the first day on.
On a side note, the same managers held a phone meeting with the new employee and the employee's assigned mentor a week before the new employee start date. They also planned to begin downloading email into the new employee's account a few days before the start date so the new employee would have a better context for the happenings he experienced upon starting the new job.
More About Welcoming a New Employee
Read more: Ask Susan Questions and Answers