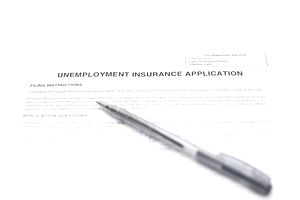 Have you lost your job? If so, you may be eligible to receive unemployment insurance. United States workers who find themselves out of work through no fault of their own are eligible for unemployment benefits for up to 26 weeks, depending on the state they work in.
What Unemployment Insurance Is
Unemployment insurance is compensation provided to workers who lose their job through no fault of their own.
Unemployment provides monetary payments for a specific period of time or until the worker finds a new job. Benefits are provided by state unemployment insurance programs within guidelines established by Federal law. Eligibility for unemployment insurance, benefit amounts and the length of time benefits are available are determined by state law.
Who is Eligible to Receive Unemployment Compensation
Depending on your state there will be eligibility requirements for unemployment insurance coverage, including having worked for a certain period of time, and that your job was lost through circumstances beyond your control. Wrongful termination can result in eligibility for unemployment benefits, as well as possibly some company benefits.
You also need to be considered an employee, as opposed to an independent contractor, at a company which pays into the unemployment insurance fund for your state.
If you meet the eligibility requirements you will be entitled to receive temporary compensation. In many cases, the compensation will be half your earnings, up to a maximum amount.
Unemployment Disqualifications
The following circumstances may disqualify you from collecting unemployment benefits:
Fired for misconduct
Resigned because of illness (check on disability benefits)
Left to get married
Involved in a labor dispute
Requirements for Receiving Benefits
Actively seeking work is a requirement while collecting unemployment. You must be ready, willing, available, and able to work. In many states, you are required to make a certain number of verified employment-related inquiries, keep a log of your job search activities and submit your documentation in order to continue receiving benefits.
When to File for Unemployment
Filing for unemployment should be the first item on your agenda when you've been laid-off. It might take a few weeks to collect a check, so the sooner you file, the faster you'll get paid. There may be a waiting period before you can begin to collect benefits, so it's important to file promptly. A delay in filing will mean a delay in collecting unemployment benefits.
How to File for Unemployment Insurance Benefits
Contact your State Unemployment Office or State Department of Labor Office for directions on how to file for unemployment compensation. In many states, you can file for benefits online, by phone, or in person at your local unemployment office.
Don't hesitate to call for information and clarification if you need to. The offices are staffed with people who can walk you through filing a claim so that you can receive benefits as quickly as possible, and they can help you make sure your application is complete. In general, to file a claim you will need:
Your Social Security Number
Alien Registration Card if you're not a US citizen
Mailing address including zip code
Phone number
Names, addresses, and dates of employment of all your past employers for the last two years
Collecting Unemployment When You Quit
Can you collect unemployment if you quit your job? It depends. In most cases, if you voluntarily left employment you are not eligible. However, if you left for "good cause" you may be able to collect. "Good cause" is determined by the State Unemployment Office and you will be able to make a case for why you believe you are eligible for benefits.
It's important to have supporting documentation to prove good cause. Emails, doctor's notes, supervisory reviews, and even personal witness' accounts can provide credence to your claims, and should be submitted with your application.  If your claim is denied, you will be entitled to a hearing where you can plead your case in person. You can seek the advice of a lawyer, but you will be required to present your own case.
Taxes on Unemployment Benefits
The Internal Revenue Service counts unemployment insurance benefits as income, so your check is taxable. Depending on the state, state and federal income tax can be withheld from your check. Keep your paperwork in order, and make sure that you file your income taxes, even if you were unemployed for all or most of the year.