What Is The Fed "Lift-Off?"
Be Prepared For How This Interest Rate Change May Impact You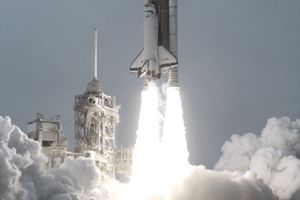 December 16, 2015 will go down in history as the Fed "Lift-Off" Day. While this might conjure up images of a space shuttle rocketing into orbit, it's actually the day that the Federal Open Market Committee voted unanimously to lift interest rates by 25 basis points (1/4 of a percent). What makes this day so remarkable is that this is the first rate hike in over 9 years!  Rates have stayed at zero since 2008.
Fed "Lift Off" Details
If you are wondering about the details of the Fed "lift-off" and the market impact, please see the following key points:  
The FOMC voted unanimously to lift interest rates by 25 basis points
Rates have stayed at zero since 2008 – 1st rate hike in over 9 years
Before this meeting, rates have stayed unchanged for 61 meetings
Future rate hikes will be "gradual" and not measured, but data dependent
The FOMC is still concerned and will watch for actual inflation, but they are confident it will reach their 2% target by 2017 or 2018
The Dow rose 200+ points after the announcement
The 10-year Treasury Yield remained little changed at 2.3%
Banks raised the Prime Rate from 3.25% to 3.5%
Expect the end of 2016 rate around 1.4%
The most significant wording added to the Fed Statement was "gradual" in terms of the pace of future rate hikes. The initial response was "relatively muted", but ultimately the stock market liked it.
The Fed implied that four rate hikes coming in 2016, but the Bond market disagrees.
How The Fed's Decision Can Impact You
Ultimately, the Fed's decision might impact in you in one of two ways. If you are a borrower, the Fed's decision will make the cost of borrowing money more expensive. This can include (among several things) an increase in mortgage rates, interest rates on your credit cards, or an increase in the cost of buying a car.
However, for anyone who has money in a bank account, the Fed's decision may work in your favor.  According to data from the Federal Reserve, Americans households and non-profits (the Fed combines the two categories) have just over $8.3 trillion in bank savings accounts. A 0.25% increase could mean an extra $21 billion in interest, or about $163 per American household, a year. However, it should be noted that it is not guaranteed that the banks will pass on these savings to their customers. 
Bottom Line
The bottom line is that December 16th, 2015 is a historic day, but it is possible that it will take additional rate hikes over the next couple of years before we see any real material changes. If you are concerned about how the Fed's actions and possible future rate hikes could impact you, this is a great time to schedule an appointment and sit down with a qualified financial planner to review your investments and goals for the future. 
Follow Wes on Twitter, Facebook and at Wesmoss.com 
For valuable financial tools and information on how to set yourself up for a happy retirement, check these out:
Social Security Optimizer, Retirement Calculator, 401k Allocator, How Do I Stack Up Quiz, Money & Happiness Quiz, and the book You Can Retire Sooner Than You Think
Disclosure:  This information is provided to you as a resource for informational purposes only.  It is being presented without consideration of the investment objectives, risk tolerance or financial circumstances of any specific investor and might not be suitable for all investors.  Past performance is not indicative of future results.  Investing involves risk including the possible loss of principal.  This information is not intended to, and should not, form a primary basis for any investment decision that you may make. Always consult your own legal, tax or investment advisor before making any investment/tax/estate/financial planning considerations or decisions.