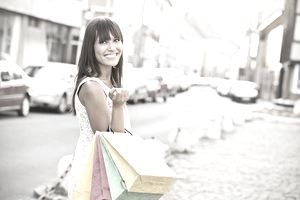 Retail sales are purchases of finished goods and services by consumers and businesses. They occur at the end of the supply chain. 
The beginning of the supply chain includes commodities and other raw materials. The middle of the supply chain is wholesale sales. These are the goods and services sold to businesses that create final retail products. 
The retail industry is the distributor of these goods and services.
 This industry includes brick-and-mortar stores like Target and Macy's. It also includes online retailers, such as Amazon. It includes home sales and TV retailers. In addition, the retail industry also sells services. Examples include restaurants, hotels and hairdressers.
The most critical time in retail sales is the holiday shopping season. It accounts for almost 20 percent of retail sales. The season begins on Black Friday. It then includes Cyber Monday, Green Monday and every shopping day through Christmas.
How Retail Sales Are Measured
The U.S. Census Bureau measures retail sales with the monthly U.S. retail sales report. It reveals total sales, percent change and change in year-over-year sales. 
The Census Bureau doesn't adjust for inflation in the report. That means volatile gas and oil prices affect its results. That can be misleading. Gas prices typically rise in the spring. Traders bid up the prices in advance of anticipated demand for the summer driving season.
When that happens, it seems like retail sales are skyrocketing. Sales seem to drop like a stone in the late summer or autumn. That's when gas prices fall as vacationers return home. 
Components
The Census Bureau divides retail sales into 13 categories. The largest category (20 percent) is auto and auto parts stores.
Since it's such a large component, the Census Bureau report also shows retail sales without auto. 
Department and discount stores comprise 13 percent of total sales. Grocery stores are slightly less. Gas stations and restaurants are a little under 10 percent each. Apparel stores and drugstores come in at 5 percent each. Furniture stores and consumer electronics are around 2.5 percent each. 
Here are all 13 retail categories: 
Auto dealers, including auto parts, new and used vehicle sales.
Nonstore retailers, which means online retail sales.
Department stores.
Apparel, such specialty clothing stores.
Electronics and appliance stores, including big box retailers like Best Buy.
Food and beverage stores, including grocery and liquor stores.
Building and garden supply stores, such as Lowes and Home Depot.
Sporting goods/hobby stores, like Hobby Lobby and Michaels.
Health/beauty shops, including drugstores.
Furniture stores.
Hospitality and leisure, including hotels, restaurants and bars.
Gas stations.
Miscellaneous. (Source: "How Surveys Are Collected," Census Bureau.)
Retail Sales Helps You Understand the Economy
Retail sales tell you how much demand is for consumer goods. That's critical because consumer spending is almost 70 percent of total U.S. economic output.
The three other components of gross domestic product are business spending, government spending and net exports.
The Bureau of Economic Analysis releases the GDP report each quarterly. If each month's retail sales are strong, then it's likely that the GDP report will be solid as well. The only time that won't be true is if prices are rising due to inflation. That's because the retail sales report doesn't adjust for inflation, while the GDP report does. Find out more about real GDP.
You must also look at year-over-year retail sales in addition to the monthly percent changes. The GDP report gives an estimate for a year. Retail sales growth since the prior year will give you a better indication of GDP growth which is also compared to the prior year. 
Pay attention to growth for each of the 13 specific categories within retail sales.
 Growth in auto sales will create more U.S. manufacturing jobs. If apparel is increasing, it won't help U.S. jobs because most of those jobs are outsourced. Growth in hospitality and leisure will create jobs, but most of them are lower paid than manufacturing jobs.
You will notice that nonstore retailers grows the most. That only reveals the popularity of online retailers. That affects department stores the most. That category grows slowly, if at all.