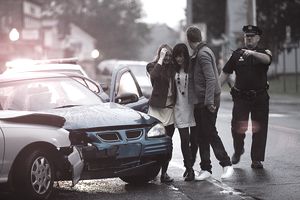 Do you live in a "no fault" state? If so, then you probably have PIP listed as a coverage on your car insurance policy. PIP is short for Personal Injury Protection and is a coverage required by "no fault" states. It is an important coverage and much more versatile than Medical Payments Coverage.
What Does PIP Cover?
Because PIP coverage is available in multiple states, it does vary somewhat on the coverage it provides.
It is important to check the language in your policy or speak with your agent to get the exact coverage. There is a chance PIP covers the following.
Injuries to You
Injuries to Your Passengers
Injuries to You as a Passenger In Another Car
Loss of Income
Rehabilitation Costs
Funeral Costs
Why People Like PIP
It Is Fast: PIP comes with an awesome perk, speed. Claims can be paid out immediately because "fault" does not need to be determined. Any covered loss can taken care of regardless of who is at fault.
No Need to Worry About Another Insurance Carrier: Your policy covers you. People love dealing with their own insurance carrier versus filing a claim with another one.
How Much Coverage Does PIP Provide?
Each no fault state determines the required minimum coverage. Currently there are 12 no fault states. The limits vary widely from $3,000 all the way to an unlimited dollar amount!
Most states allow you to increase your PIP coverage, since low limits can quickly be used up. Of course, raising your coverage amount raises the cost of your car insurance policy.
Delaware: $15,000/$30,000 $5,000 for Funeral Expenses
Florida: $10,000
Hawaii: $10,000
Kansas: $45,000, $900 Workloss
Kentucky: $10,000
Some Other States Offer PIP But Do Not Make It a Requirement
Don't see your state listed as a "no fault" state? Ask your insurance agent if PIP is available to you. Some states offer it, but do not make it a requirement. Most likely you will know if your state offers it because they will make you sign a waiver if you choose to not purchase it. States offering PIP coverage.
Problems with PIP
It can be confusing. A lot of the times, deductibles and percentages of coverage are applied to your PIP coverage. Hopefully, you understand your coverage fully at the time of purchase, but many people do not. Please be aware any deductible applied to your PIP coverage means you are responsible for that dollar amount before the insurance company pays any money. Some people even have deductibles as high as their coverage amount. You will save money on the cost of insurance, but if you get injured in a car accident you are going to be very disappointed unless you have a large emergency fund set and ready to go.
Importance of a Car Insurance Agent
Comprehensive and collision coverage may seem easy enough to grasp, but once you get into the medical portion of your policy it gets more complicated. This is when an experienced car insurance agent can make all the difference. Even reading this article may leave you feeling a little unsure of what is covered and what is not. Ask your agent to explain your coverage and do not hesitate to ask lots of questions. 
You Have Questions? I Have Answers!
Let's Connect! Please Follow Me on Twitter @CarInsReview