How to Find MLS Home Listings and Do MLS Searches
How to Find MLS Listings and Do MLS Searches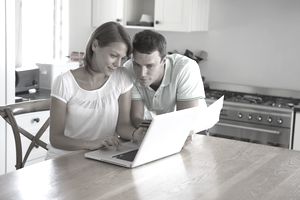 MLS is an acronym for multiple listing service. Every home for sale listed by a real estate agent, unless it is specifically exempted from MLS, will be listed in MLS. However, only real estate agents and other professional affiliates can access MLS, but that doesn't mean a home buyer or home seller can't get pretty much the same information -- just not directly.
Back in the old days, like the 1970s, MLS information was available in print format.
Books were published monthly; updates weekly. It was quite heavy and cumbersome to haul around! Fortunately, today all of that information is available online, via a private website.
 
What is MLS?
MLS is a sharing of comprehensive home information among real estate professionals. Listings brokers enter the data about a home for sale and offer to share the commission with a broker who brings a buyer. It's an online software that contains all the specifics about a home, from the address, age, square footage, number of bedrooms, baths, upgrades and schools districts to types of financing the seller will consider, and more. There is generally at least one to a dozen photographs of the home, plus a link to a virtual tour, if one exists.
Home buyers make the mistake of believing they can access this information through online feeds to other services, but the data the public can receive is:
Can be outdated
Often inaccurate
 
For Sale By Owners in MLS
While there is no separate category for a For Sale by Owner (or FSBO) listing, the MLS can contain listings from sellers who are unrepresented.
Instructions to present all offers directly to the seller is often frowned upon or prohibited by MLS authorities.

 

Sometimes the selling commission is less than the fee agents are offered by traditional brokers -- which does not motivate agents to show these listings, even though they cannot legally refuse to do so.
 
Who Owns the MLS?
The trend is leaning toward local MLS companies joining or merging with other local MLS companies to create regional MLS services. MLS can be privately owned and operated or it can be an affiliate of a local board of Realtors, among other forms of ownership, but most are subject to regulations set forth by the National Association of Realtors.
Back in the '80s, many MLS were owned by boards of Realtors, but conflict of interests and lawsuits caused many association groups to form a separate entity for MLS. In my area of Sacramento, for example, members of MLS are not required to be a member of the Sacramento Board of Realtors, nor the California Association of Realtors, nor the National Association of Realtors. Not withstanding, about half of our MetroList is owned by a small group of real estate brokers, created quietly without fanfare.
 
Finding MLS Listings
Many websites offer publicly to provide home buyers with a list of available homes on the market, but few provide comprehensive data.
To get that information, you need to ask your real estate agent to set you up on a private home search. Typically, there are many types of reports a buyer can receive, so ask your agent for the most comprehensive report, the name of which varies by locale. What you want to avoid is limited data.
An agent can enter your name, e-mail and home search preferences into a search engine on MLS that will send you automatic e-mails of new listings. This way you will receive up-to-the-minute information that you can't really get anywhere else.
 
MLS Searches
If you're beginning a home search, lucky you! You can ask your agent to customize a search for you that will automatically send you updated listings. Not all agents will set up a search for you based on anything other active listings, so if you want to receive price reductions, pending or sold sales data, ask for it.
Here are a few ways (among many) that you can request to have your report customized:
ZIP Code
Radius Search, within a specified distance from a target address
Street or Subdivision
Map search within boundaries
Within those parameters, you can further define your search to any number of criterion, including but not limited to:
Price range from low to high
Number of bedrooms and baths
Garages
Pools and spas
Square footage
 
Your requirements can be even more clearly defined, depending on your priorities. But be aware that as the number of exceptions climb, you might be missing out on opportunities. It's wise to keep the list somewhat general, especially for those cases where a data field might not contain data due to human error.
At the time of writing, Elizabeth Weintraub, CalBRE #00697006, is a Broker-Associate at Lyon Real Estate in Sacramento, California.