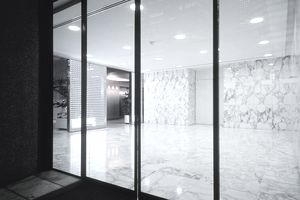 About Glassdoor
Glassdoor provides a free new way to find jobs as well as providing information on specific companies, jobs, interview prep, and even salaries; and that also provides valuable insights for job seekers and helps to make it easy for them to compare career options and companies.
Glassdoor was founded in 2007 and is headquartered in Saulsalito, CA. and recently announced that in their seventh annual Employees' Choice Awards, employees selected them as one of the Best Places to Work across the U.S. and the UK.
How Glassdoor works
All of the information posted on Glassdoor is completely free. The company works on a "give-to-get model" where they ask those who are seeking information to provide information on their own experience in the workforce.
Glassdoor encourages readers to post their own information by providing either an anonymous salary, company review, or interview experience in order to receive access to all that Glassdoor has to offer.  You may also create a basic account to be able to access the information listed on Glassdoor for a period of up to 10 days.
You may also find company photos posted by insiders that provide a nice way to see the work environment before you even walk through the door.
Glassdoor for Students
There is no other resource currently out there that provides information on over 6 million employers as Glassdoor does. Glassdoor interviews interns and employees and asks questions about what it's actually like to work for a company and also provides interview advice that can help job candidates prepare for the type of questions that that specific company normally asks.
For example, the other day I was helping a student prepare for an interview with J.P. Morgan and after doing a little research we discovered that they ask a lot of behavioral questions. This was especially good information to know as the student further prepared for the interview and since behavioral interview questions can be particularly hard for anyone interviewing, especially if you are not prepared for the questions.
Glassdoor can also be accessed by using a mobile app on IOS and Android platforms.
Glassdoor for Employers
Glassdoor provides employers with an effective way to recruit new candidates as well as helping with the companies with their branding. Glassdoor provides top notch candidates for employers to review and is a great resource since it provides candidates with an inside view of the company from those who are working there on a daily basis.
Glassdoor gives employers an opportunity to tell their story with an Enhanced Employer Profile.  This is where employers can promote their brand and latest job postings.
Glassdoor Expands
Glassdoor looks forward to another exciting year as they announce their recent launch into Germany only 3 months after the company's launch into France in October 2014. These recent launches verify Glassdoor's commitment to becoming the best jobs and recruiting platform in the world.
One of the main things that sets Glassdoor apart from other job search databases, is its focus on providing job candidates with an opportunity of finding out more about a company from an inside source.  Of course, it's important to review a company's website while applying; but much of the information that Glassdoor provides, you will never find on a company's website.