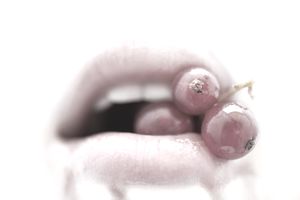 Erotica is any work of art, including literature, that involves sexually stimulating or erotically arousing details as a primary feature. Though the distinction might seem blurred in modern works, erotica traditionally contains more sexual details than romance novels. Erotica typically aspires to a higher-art status, separating it from commercial pornographic works. 
Written erotica is also known as erotic literature.
A number of erotic genres fit within the "Erotica" moniker. Although these may also appear in commercial pornography, erotica strives to avoid the sometimes degrading or exploitative themes more commonly found in pornographic material.
Writing for Different Genres
Writers of erotic literature have many themes to use as a starting point for stories, and trends emerge with different genres becoming more or less popular at any given time. Some of the more popular genres are as follows:
Fantasy. Similar to straight fantasy, erotic fantasy brings the reader into other worlds, and characters in these stories can have magical powers and exist in different worlds.
BDSM (bondage, discipline, sadism, masochism). These stories focus on characters inflicting or receiving pain, and in return, receiving pleasure.
GLBT. These stories involve gay, lesbian, bisexual, and/or transgendered characters.
Erotic writing can ultimately work with any writing genre, such as erotic western, steampunk, or sci-fi/horror.
Writers can also weave in a variety of additional character story themes such as the billionaire, student and teacher, modern alpha male, or gender swap scenarios, among others.
Where to Start Publishing Your Work
Although your writing might feel personal and private, many writers share their erotic works with a public audience.
Choose a pen name if you would like to publish your work and remain anonymous.
Many literary magazines—online and in print—have an ongoing need for fresh works of erotic fiction. Online communities also exist to share erotic work. The following resources provide just a few examples of the many outlets for your erotic literature publication:
Literotica.co. This online collection of works from various authors makes a great starting point for new erotica writers. Although the site does not compensate writers, it runs monthly contests and allows readers to vote on stories, providing valuable feedback. This well-established site also helps new writers discover additional genres, themes, and ideas through reading the large collection of published stories. The site also provides volunteer editors, a writer's resources area, and a comprehensive frequently asked questions page for additional guidance.
Bust Magazine. This magazine accepts erotic fiction, for what they call their "one-handed read." They are looking for submissions of approximately 900 words. Your stories can be sent to submissions@bust.com.
Headmaster. This publication calls itself "the biannual print magazine for the sophisticated man-lover who appreciates smart writing and thought-provoking art." It is not available online, and erotic fiction submissions are based on "assignments" given by the editors.
If you are interested in writing for them, prepare your portfolio links or work samples, and email headmastermagazine@gmail.com.
Excessica.com. Another publisher of erotic fiction, this site serves as a distributor of erotica to several outlets. Authors must edit their own work, according to guidelines listed on the Excessica site. The submission page gives many details on getting your stories accepted, word count requirements for various written formats, and an expansive list of genres to stimulate ideas.