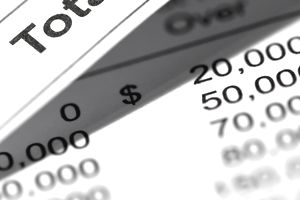 What is Form W-3?
A W-3 Form is a transmittal form which is sent to the Social Security Administration (SSA) showing total earnings, Social Security wages, Medicare wages and withholding for all employees for the previous year. The title of the form is "Transmittal of Wage and Tax Statements." To prepare a W-3 form, you must add up wages for all employees in each category, from all employee W-2 forms, and use the W-2 totals to complete the W-3 form.
The W-2 form is the wage and tax total given to employees so they can submit this information on their personal income tax returns. 
When Must a W-3 Form be Filed? 
You must submit a W-3 form, along with all W-2 forms for all employees, before the end of January, following the tax year. So, for example, if you have prepared W-2s for employees for 2016, you must submit all of the W-2s plus the transmittal form W-3, by January 31, 2017. 
The January 31 deadline is the same for filing both paper forms and electronic filing. 
The January 31 deadline is new for 2017. It means you must give W-2 forms to employees by this date and also send the W-2s and W-3 form to the SSA by the same date. It's a good idea to give the forms to employees earlier in January so there is time to correct errors before you submit everything to the SSA. 
How Do I Get W-3 Forms? 
You can't just copy a W-3 form or print it off the internet, because the form is printed with a special red ink.
You must buy the required type of W-3 forms the same place you buy W-2 forms, or you can have your payroll processor or tax preparer complete these forms. 
How Do I Complete Form W-3? 
Here are the sections of the Form W-3, if you want to work through them yourself. Also check out the instructions for this form.
Information about the Employer. This section (a through h) includes common information about your business as the employer. A couple of notes: 
Kind of payer. Most businesses check box 941. The 941 form is the quarterly wage and tax report form completed by most employers. Other options include household employer and others. 
Kind of employer. Most businesses would check the "none apply" box. The other boxes are for non-profit organizations and federal government employers. 
Establishment number. The establishment number section is provided so that employers can identify different areas of the business, either by location, subsidiary, or division. If you identify establishment numbers, you must separate out W-2 and W-3 forms for each establishment. Or, you may combine all establishments and submit all W-2 forms together, along with one W-3 form. 
Wage and Tax Information. The second section, numbered 1 through 19, corresponds with the numbered sections on Form W-2. On this W-3 form, you must provide totals for all W-2s you are submitting. 
Employer Contact Information. This final part of the form requires you to provide contact information, including an email address. 
When and How Do I File Form W-3?
The W-3 form is required to be sent to the SSA no later than the end of February, along with a Copy A of the W-2 W-2 forms for each employee.
The totals for each item on the W-3 must equal the totals for all of these items on all employee W-2 forms. The W-3 also includes total state wages and withholding for all employees.
You must file Form W-3, along with W-2 forms for all employees, on the last business day of February. See this article on payroll tax filing deadlines for specific information about the filing date for this year. 
The deadline to file 2016 tax year W-2s and W-3s is  January 31, 2017,
If You File W-2 Forms Electronically
If you decide to file employee W-2 forms electronically to the Social Security Administration, you do not need to compile all of the W-2 information and submit a W-3 form. 
The IRS strongly suggests that you provide W-2 forms electronically to the Social Security Administration. The SSA has two options for electronic filing, through its Business Services Online section: 
• W-2 Online. You can use a fill-in W-3 form to submit up to 50 W-2 forms at a time.
• File Upload. You can use specific payroll tax software that formats files to SSA specifications for Filing Forms W-2 Electronically (EFW2). 
Find more details about electronic filing of W-2 forms from Social Security. 
What if I Make a Mistake on a W-3? 
If you have an error on a W-3, as a result of calculations or if one or more W-2s is incorrect, you will need to file a W-2c and a W-3c form with the Social Security Administration. Read more about how to correct errors in W-2 and W-3 forms.