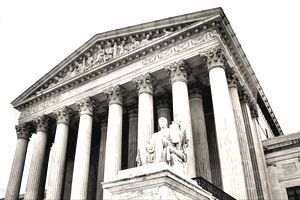 A safe harbor is a provision in a law or regulation that affords protection from liability or penalty under specific situations or if certain conditions are met. (Business Dictionary.com). Sometimes a safe harbor reduces liability if "good faith" is demonstrated.
Here's a simple example of a safe harbor law: A state law requires landowners to report the size of their property. But the landowner is not penalized if he or she relied in good faith on a faulty measuring tool or a third-party surveyor.
Safe harbor as a concept is used in several areas of law, including: 
Tax laws, including provision for a Safe Harbor 401(k). 
Environmental laws
Insider information and hostile takeovers in securities laws
Copyright laws, specifically the Digital Millennium Copyright Act
Sex trafficking laws. 
Safe Harbor Regulations for Expensing Tangible Property
One recent change in a safe harbor law increases the limits for small businesses to expense take a tax deduction for tangible personal property (not intellectual property) in the year of purchase. This is helpful because it allows small businesses greater expense deductions. The previous regulations required "applicable financial statements" to be used to prove the deduction. As of January 1, 2016, up to $2500 in deduction per invoice for property, including tablet computers, smartphones, and machinery and equipment parts. 
A recent safe harbor example
Safe harbor provisions came into the news in 2015 in relation to data transfer between the European Union (EU) and the U.S. for law enforcement purposes.
This was a case in which a safe harbor provision was taken away. 
The EU had previously been allowing U.S. law enforcement agencies to transfer U.S. citizens' data from the EU (the previous safe harbor provision). But the European Court of Justice ruled that this agreement was "was invalid in light of what the court deemed insufficient U.S. privacy protections." That is, the U.S. wasn't doing enough to protect the data of EU citizens and companies who are affiliates or subsidiaries of U.S. companies.
Some other examples of tax safe harbor provisions
Here are some other examples of tax safe harbor provisions:
The Digital Millennium Copyright Act of 1998 has several safe harbors. These provisions protect internet service providers (ISP's)  from liability for copyright violations and other illegal activity of their customers.