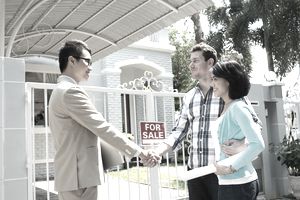 Question: What Does "Motivated Seller" Mean?
A reader asks: "What does the phrase "motivated seller" mean? You see the phrase used in listings both online and in print. Does it mean the seller is truly desperate to sell? For example, if a home is listed at $225,000, does it mean the seller will readily accept an offer of $200,000?"
Answer: Lots of home buyers question the usage of "motivated seller" in listings.
They wonder, and quite rightly so, if the seller really wants to sell and is open to negotiation.
Real estate agents routinely advise sellers to list at a reasonable asking price, a price indicated by a comparative market analysis. But sometimes sellers refuse. When they refuse, agents might say the seller is motivated. They say this to encourage buyers to submit a less-than-list-price offer.
Who is Motivated to Sell?
Sometimes it's not the seller who is motivated. Sometimes it is the listing agent who is motivated to get the listing sold. If agents can't get the seller to see reason, agents might hope that encouraging a lower offer will bring the seller to his or her senses when the number is submitted on paper.
All is not lost if it's only the listing agent who is motivated. Because under those circumstances, you will have enlisted your buyer's agent and the listing agent to fight on your behalf.
Even though the listing agent represents the seller and must fully consider the fiduciary relationship formed by the listing agreement, remember, if the home doesn't sell, none of the agents get paid.
Are Motivated Sellers Desperate?
Some sellers are desperate. When sellers have authorized a price reduction, and the home can't go any lower in price without falling into short sale territory, the seller might say, "Hey, tell buyers I am motivated." This could mean anything.
It could mean the:
Price might have room for further price reductions.

 

Seller prefers the cat-and-mouse negotiation game.

 

Seller is willing to make selling concessions for the buyer.

 

Home is in or near foreclosure.

 

Home is ready to slide down the hill and please buy it before the next rainstorm.

 

Seller wants to see an offer, any offer before canceling the listing.

 

Seller is not motivated.
How to Deal With Motivated Sellers
Treat these sellers like any other seller who has a product to move. First, decide if you really want to buy the home.
Ask about other offers. If the seller has turned down offers in the past, try to find out why and overcome the seller's objections to those offers. You might find out you would be pleased to offer slightly above those rejected offers.
But the short answer to this question is that advertising "motivated seller" often means nothing. How much to offer depends on the comparable sales and the price buyers feel comfortable offering based on those comparable sales. Besides, every seller should be motivated to sell or they are not real sellers.
At the time of writing, Elizabeth Weintraub, DRE # 00697006, is a Broker-Associate at Lyon Real Estate in Sacramento, California.