What Does It Take to Become a Market Research Analyst?
The Client Management Role of a Market Researcher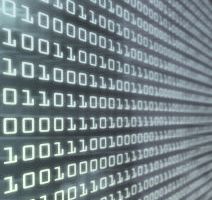 Have you got what it takes to be a market researcher? Career development in major market research provider firms generally follows one of three primary tracks: Client Management, or Marketing Sciences, or Operations. The market research analyst position described in here falls into the Client Management track. Market researchers employed in a marketing sciences department are generally engaged in the development, application, and interpretation of a wide range of techniques, including those involve descriptive outcomes, computer modeling, market segmentation, or other statistical methods.
Jobs in market research are highly influenced by technological innovation. Increasingly, market research is tied to big data. In fact, there is a term for this connection: database marketing. If you are thinking about a career in market research, you will need to stay on top of technological trends. And more than likely, you are going to need to develop facility with quantitative research. 
The requirements for becoming a market research analyst are comprised of skills and experience in these areas: 
Client management of both external and internal clients
Analyze data to impact the business success of clients
Build credibility as a trusted business advisor and problem solver
Help clients deliver against their key performance indicators (KPI)
Market Research Analysts Must Understand Data and Client Needs
Market research providers employ best-in-class data study solutions, tools, and methodology in order to drive satisfactory business relationships with clients.
A market research analyst in a client management role must possess a high level of data fluency, as demonstrated by deep experience in the analysis, interpretation, delivery, and presentation of data.
The client-facing role of a market researcher in a client management function depends on the analyst's capacity nurturing existing client relationships and flair for building new client relationships.
 Business development is an important component of the responsibilities of a market research analyst who must function in a quantitative, client-facing context. Often, market research providers looking to fill these positions will require a proven track record of successfully managing multiple research projects with marquee Fortune 500 clients.
What Do Companies Expect of Market Research Analyst Candidates?
A market research analyst working in client management functions as the bridge between intricate, voluminous data and the intimate business needs of clients. It is essential for a market research analyst to have developed business acumen and have a practiced ability to match research solutions to those business needs. A market research analyst must be a quick study with respect to garnering insider knowledge of the businesses and industries in which clients are engaged. 
Frequently, a company will be focused on recruiting a market research analyst who has direct experience with the tools, platforms, and methodologies in which the firm has invested. While this is understandable, it is not the best approach. Considerable value can be found when new hires bring fresh perspectives to a company that are a result of having successfully "done things differently" when engaged in similar work with other firms.
What Can Market Research Analyst Applicants Expect of Hiring Firms?
Most large market research provider firms encourage employees to attend formal training. Some of this training is specific to the tools and approaches used in-house, while other training opportunities are geared to develop broader quantitative research skills. For instance, market research provider firms may send analysts to third-party trainers for specialization in quantitative approaches such as Bayesian Networks.
Market research provider employers should underscore the what makes the position an incredible growth opportunity for prospective employees. For instance, does the company highlight the value of working alongside industry leaders, the opportunities to build research capabilities, and the possibilities of gaining positions that continue to expand career opportunities and advancement?
A more junior position as a client analyst would not have direct client management responsibilities, functioning more in the realm of operations. It is worthwhile to view the career ladder of a market research client analyst as there is considerable overlap in the basic skill sets.