New Voluntary Benefit Offerings Signal Consumer Demand is Up
What's New with Voluntary Benefits?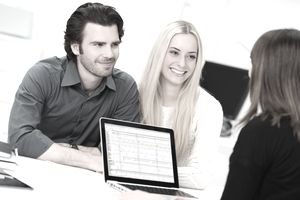 There really is no longer a one-size-fits-all approach to benefits anymore. Over the last few years, the types of voluntary benefits have expanded to include many unique perks that companies can offer. The demand for customized benefits offered at cheaper rates has exploded for three big reasons:
The Affordable Care Act has caused health insurance premiums for standard health insurance programs to spike to industry highs
A switch to less traditional lifestyle needs has signaled a demand for benefits that can cater to new types of families and marital partners
A growing generation of Millennials entering the workforce and Baby Boomers leaving the workforce wanting to control wellness costs with plans for specific purposes.
What are Voluntary Benefit Plans?
Voluntary Benefit Plans are any insurance products or benefits that an employee voluntarily elects. The benefits may be offered at no cost by the employer, or purchased at drastically reduced group rates on a pre-tax basis. There are countless voluntary benefit plans available to a workforce that demands more flexibility for health and financial needs.
Examples of typical voluntary benefits may include (but are not limited to):
Dental, Vision and Hearing Insurance
Critical Illness and Cancer Plans
Hospital Indemnity Cash Policies
Financial Wellness and Budgeting Products
Wellness Products and Fitness Trackers
Access to Online Courses and Training
Telemedicine and Virtual Treatment Management
Pet / Veterinary Care Insurance
Legal Coverage and Discount Programs
Voluntary Life Insurance for Employee and Dependents
Accidental Death and Dismemberment Benefits
Short Term and Long Term Disability Insurance
Auto, Home, Motorcycle, and Boat Insurance
Identity Theft and Credit Protection Insurance
The Trends in the Voluntary Benefits Market
As of 2016, there has been a marked interest in voluntary benefit plans. A Harris Poll on behalf of Purchasing Power found that, "employees say they are more likely to stay with their current employer primarily due to the voluntary benefits package offered." Employees are driving the use and the demand for voluntary benefits because they are already burdened by high deductible health care plans and do not want to pay for benefits that they won't use.
Being able to pick and choose the benefits that apply to each individuals' lifestyle seems to be a preference or many working people. Companies are equally glad that this is a trend because voluntary plans are typically paid for by employees at group rates, therefore the benefits budget isn't hit as hard. Even when they are paying for them out of their own pocket, employees see voluntary benefits as valuable and worth the added expense because they will use them and they pay for themselves over time.
Offering the Right Voluntary Benefits
It's up to each organization to decide what is the best course of action when selecting voluntary benefits for their workforce.
However, choosing the right plans is often left up to employee demand. A company can easily poll their workforce to find out what voluntary benefits may be desired, and then work with a third-party voluntary benefits broker to put together an attractive benefits package. The use of benefit informatics can also identify the benefits that employees are likely to enroll in, as far as health care trends and what employees are seeking support for. 
It is recommended that each company offer at least 3-5 voluntary benefit plan options in order to remain competitive and attractive to job seekers. They can be offered as stand-alone benefits to all your workforce (not just full time eligible employees), which can increase participation and cost savings.