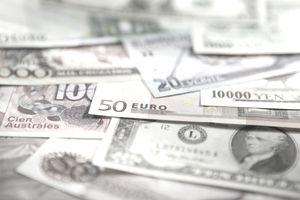 There are a good many foreign ETFs available if you want to give your portfolio international exposure. From broad-based foreign ETFs to country-specific ETFs to currency ETFs and international bond ETFs, you can invest in multiple ways overseas with ETFs that cover certain regions.
Region ETFs are a hybrid of broad market foreign ETFs and country-specific ETFs. They give investors exposure to regions like Asia, Latin America and the BRIC region, which covers Brazil, Russia, India, and China—thus the acronym.
Although specific ETFs are available for each of these countries, BRIC ETFs have become popular over the years. BRIC investing originated because the four countries are similar in size and economic status, and they're considered to be emerging markets. That's changed over the years, but this is still a popular grouping for investors and especially for ETF investors.
Here are some of the funds you might want to research and keep your eye on if you want to find out if BRIC ETFs are a good fit for your investing strategy, 
List of BRIC ETFs
BIK - SPDR S&P BRIC 40 ETF
BKF - iShares MSCI BRIC Index ETF
EEB - Claymore/BNY Mellon BRIC ETF
For those who would prefer to invest in these countries individually, here are lists of those ETFs as well.
List of Brazil ETFs
BRAQ - Global X Brazil Consumer ETF
BRAZ - Global X Brazil Mid Cap ETF
BRF - Market Vectors Brazil Small Cap ETF
BRZU - Direxion Daily Brazil Bull 3X Shares ETF
BZQ - Ultra Short MSCI Brazil ProShares ETF
DBBR - DBX Brazil Currency Hedged Equity Fund
EWZ - iShares MSCI Brazil Index ETF
EWZS - iShares MSCI Brazil Small-Cap Index Fund
FBZ - First Trust Brazil Alpha Dex Fund
UBR - Ultra MSCI Brazil ETF
List of Russia ETFs
ERUS - iShares MSCI Russia Capped Index Fund
RSXJ - Market Vectors Russia Small-Cap ETF
RUSL - Direxion Daily Russia Bull 3x Shares ETF
RUSS - Direxion Daily Russia Bear 3x Shares ETF
List of India ETFs
EPI - WisdomTree India Earnings ETF
INCO - Emerging Global India Infrastructure ETF
INDA - MSCI India Index Fund
INDL - Direxion Daily India Bull 3x Shares ETF
INDY - iShares S&P India Nifty Fifty Index ETF
INP - iPath MSCI India Index ETN
INR - Market Vectors Rupee/USD ETN
PIN - PowerShares India ETF
SCIF - Market Vectors India Small-Cap Index ETF
SCIN - Emerging Global Shares Indxx India Small Cap ETF
SMIN - iShares MSCI India Small Cap Index Fund
List of China ETFs
AFTY - CSOP FTSE China A50 ETF
ASHS - db X-trackers Harvest China A-Shares Small Cap Fund
ASHR - Deutsche X-trackers Harvest CSI 300 China A-Shares ETF
ASHX - Deutsche X-trackers CSI 300 China A-Shares Hedged EquityETF
CBON - The Market Vectors China AMC China Bond ETF
CHAD - Direxion Daily CSI 300 China A Share Bear 1X Shares ETF
CHAU - Direxion Daily CSI 300 China A Share Bull 2X ETF
CHIE - Global X China Energy ETF
CHII - Global X China Industrials ETF
CHIM - Global X China Materials ETF
CHIQ - Global X China Consumer ETF
CHIX - Global X China Financials ETF
CN - db X-trackers Harvest MSCI All China Equity Fund
CNXT - Market Vectors ChinaAMC SME-ChiNext ETF
CNY - Market Vectors-Renminbi/USDETN
CNYA - iShares MSCI China A ETF
CQQQ - Claymore China Technology ETF
CWEB - Direxion DailyCSI China Internet Index Bull 2x Shares
CSXE - WisdomTree China ex-State-Owned Enterprises Fund
CYB - WisdomTree Chinese Yuan Fund
DSUM - PowerShares Chinese Yuan Dim Sum Bond Portfolio
ECNS - iShares MSCI China Small-Cap Index Fund
FCA - First Trust China AlphaDex Fund
FXCH - CurrencyShares Chinese Renminbi Trust
FXI - iShares FTSE/Xinhua China 25 Index ETF
FXP - UltraShort FTSE/Xinhua China25 Proshares ETF
GXC - STRK SPDR S&P China ETF
HAHA - CSOP ChinaCSI 300 A-H Dynamic ETF
HAO - Claymore/AlphaShares China Small Cap ETF
KBA - KraneShares Bosera MSCI China A Share ETF
KCNY - The Krane Shares E Fund China Commercial Paper ETF
KFYP - KraneShares CSI China Five Year Plan ETF
KWEB - KraneShares CSI China Internet ETF
MCHI - iShares MSCI China Index Fund
PEK - Market Vectors China ETF
PGJ - PowerShares Golden Dragon Halter USX China ETF
QQQC - Global XNASDAQChina Technology ETF
TAO - Claymore/AlphaShares China Real Estate ETF
XINA - SPDR MSCI China A Shares IMIETF
XPP - ProShares Ultra FTSEChina 50
YANG - Direxion Daily China 3x Bear Shares
YAO - Claymore/AlphaShares China All-Cap ETF
YINN - Direxion Daily China 3x Bull Shares
Available ETFs can change by the day as some drop off the list and others are added. But this list can give you a place to begin exploring the possibility of this type of an investment.