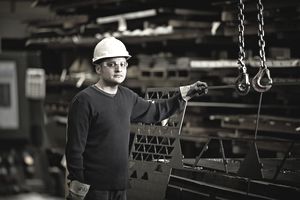 What are Dislocated Worker Programs?
Dislocated Worker Program services are provided by State Department of Labor Offices and are designed to help workers get back to work as quickly as possible. They are federally funded by The Workforce Investment Act (WIA). 
These programs attempt to help people to overcome obstacles such as entering a new industry, lowered demand for acquired skills, or lack of work experience or education.
They are designed to help people achieve competitive salaries to match their background. The available programs may vary slightly based on the type of work or location of the worker.
Services provided include skills assessment, career planning and counseling, job search and placement services, training, educational services, and other job seeker support services.
Am I Eligible for a Dislocated Worker Program?
Workers who have been terminated, laid off, or received a "notice of termination or layoff" because of a permanent plant closing, a substantial layoff, foreign competition, and/or a lack of demand for their skills.
Self-employed workers who are out of work because of the economy or a natural disaster may be eligible. Manual labor including agriculture, farming, ranching, or fishing fall into this category, as do displaced homemakers. 
To determine if you may be eligible for Dislocated Worker Program services, check with your State Department of Labor.
Related Articles: Employment and Labor Laws
DISCLAIMER:
The public and private websites, and the information linked to both on and from this site, are opinion and information. While I have made every effort to link accurate and complete information, I cannot guarantee it is correct. Please seek legal assistance or assistance from State, Federal, or International governmental resources to make certain your legal interpretation and decisions are correct.
This information is not legal advice and is for guidance only.