Review of the Wells Fargo Secured Credit Card
A Secured Card With Both a Modest Annual Fee and Interest Rate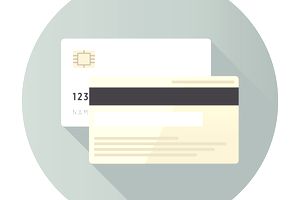 If you're a Wells Fargo customer who needs to either build your credit or rebuild a bad credit history, consider getting a Wells Fargo Secured Card. A deposit is required to secure the credit limit, making you more likely to be approved for one. Also, the interest rate and annual fee are relatively low for a secured credit card.
About the Wells Fargo Secured Card
To get the card, you'll need to pay a minimum security deposit of $300. Your deposit is placed into a collateral account and held in case you default on your payments. Once you make the security deposit, you can't use those funds for anything else until your account is closed or upgraded to an unsecured card.
Even though you're making a deposit to secure the credit limit, you're still required to make your monthly payments on time. Keeping your account in good standing will help you qualify for an upgrade. If your account is upgraded, Wells Fargo will refund your security deposit.
Wells Fargo has the distinction of allowing customers to make a higher maximum security deposit than many other financial institutions do for secured credit cards. You can make a security deposit of up to $10,000 and receive a credit limit in the same amount.
The bank will share your credit card account activity -- including your credit limit, balance and payment history -- with the three major credit bureaus, so using your credit card responsibly will help you qualify for a better unsecured credit card in the future.
Wells Fargo Secured Card Pricing
Interest rates on the Wells Fargo Secured Card fluctuate, but if you're considering signing up for the card, you should compare the bank's interest rate to interest rates for other competing secured credit cards. You should also find out the interest rate Wells Fargo has set for purchases, balance transfers, cash advances and overdraft protection advances made with the card. Of course, you can (and should) avoid paying interest on your account by paying your balance in full each month.
Also, don't forget to find out what, if any, the annual fee is for the secured credit card. If it's higher than the fee competitors charge, you might want to go elsewhere for your secured credit card. With the exception of the annual payment, you can avoid fees on the Wells Fargo Secured Card based on how you use your card. Pay in full and on time each month to avoid interest and late fees. Avoid balance transfers and cash advances, don't use your card for overdraft protection and avoid using the card for purchases in a foreign currency.
Wrapping Up
While the Wells Fargo Secured Card has pros and cons, it's worth considering if you want a bigger credit limit. If the restrictions of a secured credit card aren't a good fit for you and you can't qualify for a traditional credit card, you're going to have to rebuild your credit the old fashion way. That means paying off all of your debts, scrutinizing your credit report to remove any errors and waiting the length of time necessary (it could be up to 10 years) until any blemishes fall off your credit report.
If that process doesn't appeal to you, you might want to rethink your position on secured credit cards.