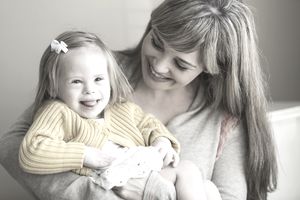 ​Welfare programs are government subsidies to the poor. That means recipients must prove their income falls below a target, usually some percentage of the federal poverty level.  In 2018, that's $25,100 for a family of four.
There are six major U.S. welfare programs. They are TANF, Medicaid, Food Stamps, SSI, EITC and Housing Assistance. The federal government provides the funding. The states administer them, usually providing additional funds.
Welfare programs are not entitlement programs. Those base eligibility upon prior contributions from payroll taxes. The four major U.S. entitlement programs in the United States are Social Security, Medicare, unemployment insurance, and worker's compensation.
The Six Major U.S. Welfare Programs
TANF is the Temporary Assistance for Needy Families program. Most people refer to this program as welfare. On average, it provided income to 2.8 million recipients in 2016. Of these, 2.1 million were children. It's less than half of the 7.1 million families living in poverty.  On average, a three-person family received $429 a month in 2015. (Source: "TANF Monthly Caseload Data 2016," Office of Family Assistance. "Chart Book: TANF at 20," Center on Budget and Policy Priorities, August 5, 2016.)
TANF received a bad reputation due to President Reagan's 1976 presidential campaign. He portrayed the welfare queen who cheated the system to get enough benefits to drive a Cadillac.
 He also warned how welfare created a cycle of poverty.  As a result, 61 percent of Americans believe the government should provide jobs instead of welfare payments. 
Fraud like Reagan described has been cut since 1996. That's when President Clinton created TANF out of the ashes of Aid to Families with Dependent Children.
The number of families "on the dole" dropped from 10 million before welfare reform.
That's because of new requirements. Families who receive TANF must get a job within two years. They might not get more money if they have another child. They can own no more than $2,000 in total assets (there goes the Cadillac). They can only receive TANF for five years, or less in some states.
Medicaid paid for health care for 64.9 million low-income adults in 2014. The largest share (50 percent) went to 29.5 million children. Next was 19.2 million adults, mostly parents of these children. It pays for 40 percent of all U.S. births. 
Medicaid also paid health expenses for 9.8 million blind and disabled people. The smallest category was 5.4 million low-income seniors. It paid for any health costs that Medicare didn't cover.
The Affordable Care Act increased Medicaid coverage by 28 percent. It raised the income level and allowed single adults to qualify. (Source: "Half of U.S. Births Are Covered by Medicaid," Kaiser News, September 3, 2013. "2014 CMS Statistics, Table I.16," Centers for Medicare and Medicaid Services, 2016.)
Child's Health Insurance Program. In addition to Medicaid, six million children received additional benefits from CHIP.
It covers hospital care, medical supplies, and tests. It also provides preventive care, such as eye exams, dental care, and regular check-ups. (Source: "What's Covered," Children's Medicaid.)
Food Stamps is the Supplemental Nutrition Assistance Program. It gives food vouchers to 47.6 million people or 23 million households. They receive $133 a month on average. The total federal cost is $79.9 billion, of which $3.8 billion is administration. (Source: "SNAP Costs," U.S. Department of Agriculture.)
There's an additional food stamp program for nursing mothers and young children. The Special Supplemental Food Program for Women, Infants, and Children provides food or vouchers, education, and referrals to help feed pregnant women and children up to age six. In 2017, 7.7 million people received WIC each month.
Of those, more than 75 percent were children or infants. ("WIC FAQ" U.S. Department of Agriculture. for 2013)
The Child Nutrition Program provides free or reduced-cost lunches to 30 million children. It costs the federal government $12 billion (Source: "Child Nutrition Program," U.S. Department of Agriculture.)
Supplemental Security Program provides cash to help the aged, blind and disabled to buy food, clothing, and shelter. On average, roughly 8.4 million people receive $536 per month. Of those, 7.3 million are blind or disabled. (Source: "SSI Monthly Statistics," The Social Security Administration.)
Earned Income Tax Credit is a tax credit for families with at least one child. They must earn less than $51,567 a year to qualify.  In 2012, over 27 million received credits totaling $63 billion. That's a little more than $2,335 per taxpayer. It lifted 6.5 million people out of poverty, half of whom were children. It costs just 1 percent of the amount paid out to administer it. Unfortunately, nearly one-fourth of the payments are in error. An unknown amount is fraud.(Source: "EITC," Internal Revenue Service.)
Housing Assistance is provided by 1.2 million units of public housing. The Housing Choice Voucher Program gives certificates to rent approved units. The subsidy allows them to pay no more than 30 percent of their income. Local agencies administer it to 2.2 million renters. This is the old Section 8 program. The Public Housing Agency allows​ some families to use the voucher to purchase a modest home.
The Low-Income Home Energy Assistance Program provides energy assistance and weatherization programs. It provides $3.4 billion in block grants to the states. For more, see LIHEAP.