Website Review: Online Writing Jobs
Find Freelance Writing Jobs All in One Place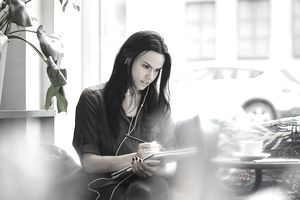 You've made the decision and you're ready to have business cards made: Jane Doe, Freelance Writer. You're done with the nine-to-five grind – your real gift is words. Congratulations. Of course, now you have to get started. 
First, know that it's a jungle out there. Many, many writers are rolling up their shirtsleeves right now, just as you are. You face two hurdles. You have to produce quality work, and you need to know what companies and websites are standing by ready, willing and able to pay you for that work.
If that sounds intimidating, take heart. You know you're a good writer or you wouldn't be in the position of looking for jobs. You'd still be punching that time clock. As for finding companies and websites, Brian Scott's Online Writing Jobs is there to help. It's a welcome change to the old standby job website for freelance writers. Here's the scoop.
Advantages of the Online Writing Jobs Site 
When you first access the webpage, it's all right there – a list of featured writer's jobs currently available. Each indicates whether the company is offering freelance, remote or virtual work. Each bears a notation as to when the job was posted – you won't get all excited by an opportunity only to reach out and be told that the position was filled or the job was awarded four weeks ago. Each tells you what topics it's looking to cover, from artificial intelligence to Mom's home cooking. 
If you don't immediately see something that rings your bell, there's also an easy sorting function right there on the home page.
If you do come across something that interests you, click on it. You'll be taken to a page with more information about the job being offered and its requirements, when the offer expires and – best and easiest of all – another link that you can click on to apply. 
Disadvantages of the Online Writing Jobs Site 
I'm hard pressed to say anything negative about Online Writing Jobs except that it's busy – not in traffic, although I'm sure that's probably the case, too, but there's just a lot to take in on the landing page.
It can be a little overwhelming, but just take a deep breath and start reading. 
The Bottom Line 
There's no cost to use the site and there are no hidden fees. No registration is required and it's updated frequently – no stale posts. Online Writing Jobs used to be forum-based. Potential employers could post help wanted blurbs as threads. This current layout is a welcome change. It's a highly recommended tool for the busy freelance writer and those who hope to be really busy very soon.