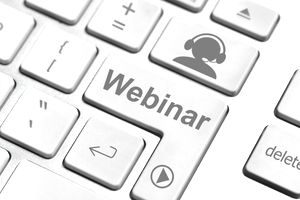 Webinar software and webinar marketing is becoming an increasingly indispensable tool for small and medium-sized businesses. Yet, while many players claim to offer everything you need to crush the competition online, the fact remains that few, if any, really back up such claims with meaningful testimonials, let alone actual Internet business experiences and modern technology from the ground up.
Mike Filsaime has been one of the dominant Internet marketers in the world for over a decade, thanks to innovative software services that speak to tens of thousands of people who crave a better way of life for themselves and their families.
His success lies not only in joint ventures (JVs) with established online "gurus", but the regular nurturing and encouragement of fresh new talent from the ranks of previously unknown. There are literally hundreds of Internet marketers – some who you may already know – who have come through the Mike Filsaime school of success training.
Filsaime's latest venture (with co-creator Andy Jenkins), WebinarJam Studio – the follow-up to 2014's WebinarJam - is another power-packed software and marketing effort in this vein.
WebinarJam Studio - Background
In 2014, WebinarJam took direct aim at webinar market leader GoToWebinar and convinced over fifteen-thousand businesses to make the switch.
Arguably price-discounting may have been a factor, as WebinarJam was originally offered for the extremely low price of $297 USD per year. However, as you know, competing on a cost basis does not go far, and ultimately webinar software benefits and features have to win the day.
For WebinarJam, the proof is in the pudding, i.e. its multitude of original features:
Unlimited attendees and webinars.
An unprecedented 24 frames per second (FPS) HD video.
HD Voice for superior audio quality.
Add to Cart Buttons and Redirect at webinar's conclusion to assist sales capture.
Instant Record on broadcast start; instant replay video and Room when Webinar ends.
For smartphones: 1-click from e-mail to login for attendee with Video and Audio.
In short, WebinarJam was the marketing genesis for Filsaime's next big venture, one that threatens to shake up the webinar software industry.
WebinarJam Studio - Beyond Traditional Webinar Marketing
WebinarJam Studio picks up from WebinarJam with unprecedented, enhanced features that take it way beyond conventional webinar software. This includes:
The Studio Control Center: Customizable, state-of-the-art interface that gives you complete control of the webinar (viewer engagement and analytics, surveys, offers, live alerts, videos, etc.)
Attendee Spotlight: Invite any of your attendees to instantly become a guest, host, or presenter at ANYTIME!
"Video Inject" for Hybrid Webinars: Play timed videos on demand. An on-demand TV studio at the tip of your fingers!
Active Offers Display with Urgency Timer, Scarcity Units Display.
Mobile-friendly replays that recreate the feel of the original, live webinar.
On demand automated webinars and YouTube integration.
If you feel overwhelmed by WebinarJam Studio, don't be. You will be able to walk though the basics in no time. In addition, customer service help will make sure you are not bogged down with any performance issues.
The Bottom Line
Mike Filsaime's WebinarJam Studio is truly a quantum leap forward from both a  technological and marketing point of view. Its presence alone in the marketplace is a clear shot across the bow to GoToWebinar and other webinar "leaders". Business people – including home-based entrepreneurs -  have increasingly sophisticated options when it comes to webinar marketing.
See also: How to Promote Your Webinar on Twitter, Facebook, and LinkedIn
Taking advantage of WebinarJam Studio's plethora of benefits and features does not guarantee business success and an endless stream of sales. However, it will most certainly provide you a leg up on others using less robust software to communicate with their target market.