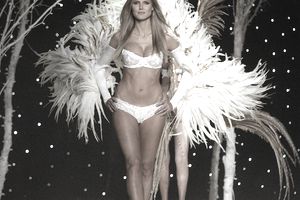 Victoria's Secret announced in April 2016 that the stores, catalog, and website will no longer sell swim wear. Chairman and CEO Leslie H. Wexner released this statement in a press release on April 7:
"Coming off a record year, now is the best time to make improvements…going to from best to even better. We are making those changes to accelerate our growth and to strengthen the business for the long term by narrowing our focus and simplifying our operating model. I am certain that these changes are necessary for our industry-leading brands to reach their significant potential…nonetheless, decisions about people are the most difficult ones to make, and we are taking care to support associates who are being affected by these changes."
200 jobs will be cut as a part of eliminating the swimsuit line, which accounts for 6.5% of VS sales. Store floor space currently housing swimwear will hold athletic wear.  VS plans to phase out their well-known sexy catalogs and focus on growing lingerie, beauty and cosmetic products, and the Pink brand. While fashionistas and Victoria's Secret fans are disappointed, any time a brand or popular product is discontinued, it means an opportunity for eBay sellers.
Victoria's Secret products have always been steady and profitable sellers on eBay. As of this writing eBay shows over 300,000 active listings for products in the clothing, health and beauty, and accessories categories with keyword "Victoria's Secret." eBay shows nearly 3,000 completed sold listings for VS swimwear in used condition, which indicates that there definitely is a market for pre-owned Victoria's Secret swimwear. Since VS plans to discontinue swimwear at the end of 2016, and no more will be made, these swimsuits will become a hard to find commodity.
Simple economics and the law supply and demand, tells us that the less there is of something, the more it is worth. Pre-owned Victoria's Secret swimwear will show up in thrift stores, consignment stores, and at garage sales in future months and years. As time passes, and the supply of Victoria's Secret swim suits decreases, prices will increase on the secondary market, known as eBay.
This phenomenon happens frequently on eBay. Although not a clothing brand, Hostess discontinued Twinkies in 2012 after a baker's strike, and boxes of the golden sponge cakes were selling on eBay and Amazon for $90. Another example is hair color. Women will pay $45 (or more) per box when their favorite $7 hair color is discontinued. Anything is possible when an item is discontinued forever. 
How eBay Sellers Can Cash in on Discontinued Victoria's Secret Swimwear
If you have any VS swim suits in stock now, raise the price and include Best Offer. You can always lower the price later if the market won't pay your price. But, if you have sold the item too cheaply, you've left money on the table. Don't kick yourself later for selling a hard to find item too cheaply because you were in a hurry.
Keep your eyes out for VS swimwear when at thrift stores, garage sales, or consignment stores. Now is the time to create your stockpile. Follow Warren Buffet's advice: buy low and sell high. Look for marked down swimwear at the end of the summer and stock up.
Don't worry if you only find a top or bottom of a suit. Separates sell fine individually. Many thrift stores sell bikini tops and bottoms separately in the lingerie section for $1 or less.
Don't be afraid to hold inventory until the supply decreases. It is impossible to predict when or if prices will skyrocket. The great thing about discontinued clothing brands is that unlike food or health and beauty products, clothing doesn't have a shelf life and it won't expire or go bad. Buy low, price high, hold, and be patient.
Only time will tell if Victoria's Secret swimwear will be a gold mine on eBay. It never hurts to be prepared and stock up when a major brand makes a product shift announcement. It's even possible that old Victoria's Secret catalogs will become valuable, too.