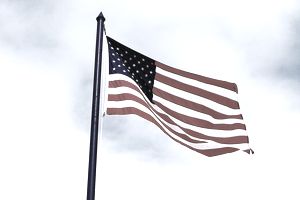 The US Office of Personnel Management (OPM) manages Federal job postings, sets policy on government hiring procedures, and conducts background checks and security clearances.
Office of Personnel Management Overview
They oversee the Federal civil service merit system and enforce fair practices in the management of personnel. The OPM manages health and other insurance programs for Federal employees and retirees, and pension benefits for retirees and their families.
They also provide management tools including training and development programs for Federal employees and agencies.
Information about US Government jobs, Veteran's resources, student opportunities, Federal employee and retiree resources, and policies for human resources practitioners and agencies is supplied by the OPM.
USAJobs.gov
USAJobs (USAJobs.gov) is the Federal Government's official source for Federal government job listings, job applications, and employment information. The Federal government hires workers in many fields, at all levels of experience, including healthcare, law, information technology, security, aviation, environmental, automation, communication, navigation, economics, HR, agriculture, education, and more.
Search USAJobs by keyword, location, job category, salary range, and pay grade. Users can also search based upon eligibility for Federal employment.
Veteran's Resources
The Federal government recognizes the experience, training and skills of Veterans, and offers preferential hiring for many service members. Opportunities are available worldwide, and in many diverse fields.
Tools and resources for all U.S. Veterans, including job opportunities, forms, benefits and program information, as well as training assistance for private sector employment are available.
Veteran's Employment Resource Center
Federal Employee Resources
As an employer, the Federal government strives to be competitive with the most successful and best companies to work for in the world. They offer opportunities for telework to enhance work-life balance, incentives and opportunities for career development, and excellent health care and benefits packages.
Information for Federal employees including new employee resources, training tools and resources, and retirement and healthcare benefits is found on the website.
Federal Salary Information
The general salary schedule (GS), law enforcement officer (LEO), executive and senior level employee, and special salary rate tables are available.
OPM Practitioner/Agency Resources
Human resources practitioners will find information about human capital, hiring authorities, and classification and qualification for Federal employees. The Human Capital Assessment and Accountability Framework (HCAAF) outlines merit system principles, Veterans preference rules, and other civil service regulations. There are links to information on talent, leadership and knowledge management, accountability, strategic alignment, and results oriented performance culture.
Here, you can find information on hiring authorities available to agencies hiring Veterans, students and interns, as well as information about the classifications used to determine pay scale, title, grade, and qualifications for Federal government jobs.
Suggested Reading: 10 Great Jobs in Politics | How to Find a Federal Government Job