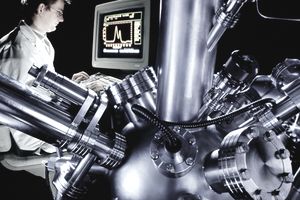 Established:
The University of Delaware Art Conservation Department's undergraduate program began in 1971 and its Master's program in 1974.
Mission:
The University of Delaware Art Conservation Department's mission is to train art conservators to help preserve, restore, and conserve aesthetic and cultural treasures for future generations.
As stated on their website: "We educate and train professional conservators who are well versed in the treatment, analysis, documentation, and preventive conservation of individual artifacts and entire collections from archaeological artifacts to contemporary collage.
Our students are powerful public spokespersons for cultural heritage and its preservation."
Degree Offered:
Degrees in art conservation offered include undergraduate, Master's, and PhD programs.
The undergraduate degree is in material culture preservation, with no area of specialization; whereas, the 3-year Master's of Science and PhD degrees require a specialization chosen from seven disciplines.
Coursework:
Graduate students work in the Scientific Research and Analysis Laboratory (SRAL) learning how to use the latest technological tools and methods such as the spectroscopic and chromatographic techniques used in art conservation.
Additionally, students learn how to analyze using scientific instruments such as Fourier-transform infrared spectroscopy (FT-IR), gas chromatography - mass spectrometry (GC-MS), Raman spectroscopy , x-ray fluorescence (XRF), and scanning electron microscopy with x-ray microanalysis (SEM-EDS).
Application Process:
The Dept. of Art Conservation admissions website provides detailed information for prospective students of art preservation.
Noteworthy Facts:
Students work in the Crowninshield Research Building of the Winterthur Museum & Country Estate, which has twenty-six conservation studios, and is renowned for having the largest and best-equipped museum analytical laboratories in the US.
Art conservator Dr. Joyce Hill Stoner is the Edward F. and Elizabeth Goodman Rosenberg Professor of Material Culture, and Paintings Conservator at the Winterthur, University of Delaware, Program in Art Conservation. 
She also founded the first Ph.D. program for Art Conservation in North America and is co-author of the Conservation of Easel Paintings: Principles and Practice (Routledge Series in Conservation and Museology). 
Dr. Stoner is considered as one of the top art conservators in the US. She wasinterviewed by Fine Art in August 2012.
Contact Info:
The Department of Art Conservation, 18 E. Main St. -
303 Old College
, University of Delaware
 Newark, DE 19716-2515 Tel: (302) 831-3489.
E-mail: art-conservation@udel.edu
The Department of Art Conservation Website