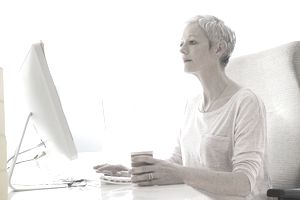 The purpose of unemployment insurance is to provide workers, who are unemployed through no fault of their own, with monetary payments for a specific period of time or until the worker finds a new job. If you lose your job and plan to file for unemployment, it should be the first thing on your to-do list. You should file no later than the week you lose your job. That's because there is usually a waiting period of a week or more before you can receive payment of benefits.
Unemployment benefits vary based on the state that will be paying you, but below is general information on waiting periods and official claim dates. Both the waiting period and official claim date are important because they affect when you will get paid and for how long you can collect unemployment insurance.
What Is an Unemployment Waiting Period?
Unemployment insurance waiting periods are 100 percent state-driven. Many states have what is known as a "waiting period," otherwise referred to as a "waiting week" as part of their unemployment insurance laws. A "waiting week" occurs during the first week of unemployment when an out-of-work employee is eligible to receive unemployment benefits but receives no unemployment compensation.
For example, in New York State, you must serve an unpaid waiting period equivalent to one full week of unemployment benefits before you receive payments. Minnesota has a nonpayable waiting week before benefits can be collected.
In some locations, the waiting week benefits will be paid, but you will have to wait until the end of the claim period in order to collect your money.
Based on the state-by-state differential, as soon as you lose your job, you need to check with your state unemployment office website for information regarding the unemployment waiting period in your location.
What You'll Need to File Your Claim
In general, to file a claim you will need:
Your Social Security card
An alien registration card, if you are not a U.S. citizen
Your mailing address, including your zip code
Your phone number
The names, addresses, and dates of employment for all of your past employers for the past two years
Unemployment Claim Dates
The Unemployment Department of your state will determine your eligibility, based on the information they receive from you and your former employer. The unemployment claim date is the day on which you are eligible to start receiving benefits. The unemployment claim date is also referred to as the "effective date" of your claim. This date is used to determine the number of weeks that you have been receiving benefits and the start date of your eligibility. 
While receiving unemployment, you need to be actively willing to work and actively looking for work. The definitions of actively willing to work and actively looking for work also vary by state.
​​Disqualification From Unemployment Benefits
The following circumstances may disqualify you from collecting unemployment benefits, depending on the law in your state.
Quitting without good cause
Being fired for misconduct
Resigning because of illness
Leaving to get married
Being self-employed
Being involved in a labor dispute
Leaving to attend school