U.S. Retail Sales Report, Current Statistics, and Recent Trends
April Retail Sales Up 4.6 Percent From Last Year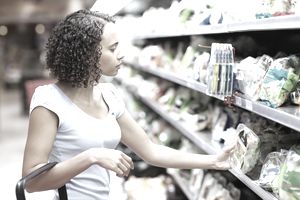 The U.S. retail sales report is a monthly measurement of the U.S. retail industry. The U.S. Census Bureau publishes it. The Bureau surveys 4,900 firms each month to collect retail sales data. The report shows the total sales for the prior month. It also displays the percent change for that month. It reports on the percent change in year-over-year sales for the last 12 months. 
Current Statistics
U.S. retail sales rose 0.3 percent in April 2018.
  Most of this was due to 1.4 percent increase in clothing sales. Sales also rose in furniture (0.8 percent), grocery stores (0.5 percent), and online sales (0.6 percent.)
Gas station sales increased 0.8 percent due to rising gas prices.. The Census Bureau doesn't adjust its statistics for inflation. Prices have been mostly stable since OPEC promised to keep a floor under oil prices. Oil prices drive 71 percent of gas prices. Prices rose to a 30-month high of $70 a barrel in December 2017. The latest oil price forecast is for continued high oil prices.
Sales in several categories fell in April. Drug store sales fell 0.4 percent, bars and restaurants fell 0.3 percent. Electronics stores and sporting goods stores each lost 0.1 percent in sales. 
Year-over-year retail sales were up 4.6 percent. Most of this annual increase came from gas stations, up 10.9 percent, and online retailers, up 9.9 percent.
In April, online contributed 11.2 percent of total retail sales. That's double its market share in 2005. 
A robust economy will generate annual retail sales growth of 3 percent or more. The April 4.6 percent increase is, therefore, a good signal for strong second-quarter economic growth.
Retail sales signal trends in consumer spending.
That drives almost 70 percent of economic growth. In addition to retail, personal consumption expenditures include services, like housing and health care. 
Recent Trends 
Retail sales hit a record of $5.7 trillion in 2017, according to the U.S. Census. That's better than the prerecession high of $4.4 trillion spent in 2007. It's also a 42 percent increase from 2009's record low of $4.06 trillion. 
Retailing is undergoing two significant shifts. The first is technological, and the other a result of changes in consumer behavior. Stores that get both shifts will thrive. Retailers that don't will go the way of Circuit City, Borders, and Blockbusters.
Although shoppers will never wholly abandon brick-and-mortar stores, they expect retailers to offer a convenient online alternative. Most stores are responding while still trying to get shoppers into their stores for pick-up of large items. They must use a combination of branding, service, and pricing to convince shoppers to get dressed, get in their cars and drive to pick up merchandise. As a result, retailers are less likely to build new stores. That hurts commercial real estate, neighborhood shopping centers, and jobs. 
Amazon Go is a brick-and-mortar store offered by the world's largest online retailer.
It could change the retail experience. There are no checkout lines or cash exchanged. The store is monitored by computer vision, sensor fusion, and artificial intelligence. Payments are automatically made by the customer's Amazon account using an app.
The other technological shift will occur in the years to come. 3D printing allows people to print small plastic and metal toys and other objects. Although the printers are too expensive right now to have much of an impact, over time they will become as affordable as cell phones. People will merely need to purchase or lease a software program that they download into the printer to produce whatever they want. Toymaker Hasbro has already partnered with 3D printer maker Shapeways to produce favorite toys. 
The second is a change in consumer spending.
The recession forced many people back to school to improve their job prospects. As a result, education loans rose while credit card use dropped. Also, shoppers underwent a shift to thrift. They sought deals and discovered that many low-priced items were just as good as more costly products. Retailers found they had to offer value in the form of higher service and convenience in addition to lower prices. 
Off-price retailers are booming at the expense of department stores. Chains like Marshalls, T.J. Maxx, and Ross Stores have higher profit margins than Macy's and Dillards. That's because they are taking their customers and market share. 
Expect to see more stores, like Home Depot, tie their online websites to their brick and mortar stores. That way, they can offer the best of both worlds: the convenience of online with the customer service of the local neighborhood shop.
How to Use the Retail Sales Report to Predict Economic Growth
Retail sales are used to predict consumer spending trends. That's because the report comes out monthly. U.S. economic growth, as measured by gross domestic product, is reported quarterly. Therefore, the retail sales report is a more current measurement of economic health. You can use it to predict GDP before that news comes out. Keep in mind that the retail sales report doesn't adjust for inflation, while GDP does.  
Twenty percent of annual retail sales occur during the holiday season. That means you must look at year-over-year retail sales. GDP is an annualized number.  GDP growth compares this annualized figure to the prior year. 
Keep in mind that GDP growth uses so-called real GDP figures. They eliminate the effects of inflation. The year-over-year retail sales reports use nominal GDP figures. GDP growth reports and YOY retail reports could have significant differences if inflation is very high or if there is deflation. 
Therefore, when using the retail sales report for forecasting, you should also look at other statistics. Most importantly, look at orders for durable goods. That's another great leading economic indicator. 
Pay attention to forecasts of specific holiday sales. The National Retail Federation surveys shoppers to find out how much they plan to spend for the major holidays. The report on Halloween spending provides early clues for the holiday shopping season. Black Friday sales are also obviously significant. The NRF also reports on retail sales for Valentine's Day, Mother's Day, Father's Day, and Back to School.