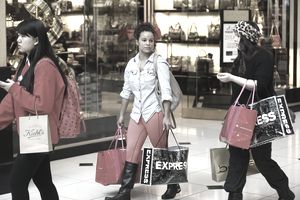 What Is the Department of Commerce?
The Department of Commerce supports U.S. business growth. It has nearly 47,000 employees and a $7.5 billion budget. Its 12 different agencies cover many disparate areas that impact the U.S. economy. These most important are:
Bureau of Economic Analysis provides important economic research.
Bureau of the Census counts the population every ten years.
Patent and Trademark Office protects intellectual property.
National Oceanic and Atmospheric Administration (NOAA) does research to protect the oceans.
Economic Development Administration provides grants to support strategically important economic activity.
Bureau of Industry and Security controls trade that affects national security, including nuclear non-proliferation, chemical/biological weapons, and trade sanctions.
National Institute of Standards and Technology regulates standard measurements and manages the Internet Time Service.
How It Affects the U.S. Economy
The Commerce Department helps to set both domestic and international trade policy. That directly affects the economy. For example, Donald Trump's pick for Commerce Secretary would oversee the renegotiation of NAFTA, or the North American Free Trade Agreement. Wilbur Ross said that would be his first priority. Trump wants Mexico to remove its VAT tax and end its Maquiladora program.
If Mexico doesn't agree, he will walk away from NAFTA. Find out What Happens If Trump Dumps NAFTA?
Commerce provides research which is critical to maintaining a reliable economy. It measures the nation's output as measured by Gross Domestic Product (GDP). For example, if last quarter's GDP is revised downward, Wall Street investors may turn bearish because they anticipate a further decline in growth.
The ITA is responsible for successfully administering trade agreements with countries with desirable natural resources. These trade agreements can lower the cost of imports. It also improves the trade deficit and current account deficit. It enforces existing policy on trade, intellectual property and technology standards. This reassurance increases the competitive ranking of the U.S. by attracting high technology companies. The U.S. Commercial Service helps U.S. companies learn how to export. It also has 258 offices globally to promote U.S. trade in foreign markets. The Market Access and Compliance unit enforces free trade agreements, and takes action on violations of international trade law.The Manufacturing and Services unit strengthens U.S. industry competitiveness by analyzing trade data to use in developing trade policy. The Import Administration enforces anti-dumping violations.
How It Affects You
Successful trade agreements lower the cost of the things you buy. Here's more on the most important trade agreements. 
It provides research on international trade. 
TradeStatsExpress.gov - General information about the U.S. exports and imports to various countries
Export.gov provides market research about any foreign market.
BuyUSA.gov helps you get set up to export to various countries. It also provides trade missions you can join.
The NOAA monitors the course of global warming, and how it affects the oceans. It also monitors hurricanes, and the impact of oceanic catastrophes like the BP Oil Spill.
The impact of the economic indicator reports by the BEA and the Census have an immediate impact on Wall Street traders, and therefore on you. It's in your best interest to be aware of these reports so that you can change your financial strategy when needed. Here are the most current indicators prepared by the BEA: