Small Business or Startup Need Help? Top 25 Supportive Websites
Improve your chances of success in business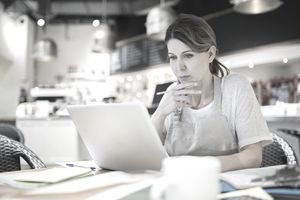 Whether you're looking for advice on getting funding, growing your business or looking for helpful business tools, the following sites are worth looking into. Here are 25 sites that may help you improve the chances of success for your startup or existing small business.
1. AllBusiness.com - AllBusiness.com has a range of small business resources, articles, and information surrounding all aspects of starting, growing and operating a business.
2. Bplans.com - Bplans.com provides totally free business plan samples, software applications, business calculators, and articles on all aspects of writing business plans.
3. Business.com - Business.com offers a comprehensive and practical online business search engine and company directory site created to assist its users to discover the businesses, products, services, and information they may need.
4. Business.gov - Business.gov provides support and information surrounding legal requirements and finding government services from federal, state and local agencies.
5. Businesscreditblogger.com - Businesscreditblogger.com is the go-to source for business credit and funding information. Learn how to build a creditworthy business credit without putting your personal credit at risk.
6. Copyblogger.com - Copyblogger.com is an indispensable source for entrepreneur wishing to discover more about the best ways to obtain more traffic, links, and customers for their company website.
7. Credit.com - Credit.com covers all aspects of individual credit and consists of totally free interactive tools and product comparisons.
8. Entrepreneur.com - Entrepreneur.com provides a detailed variety of useful info for small business owners and startups consisting of articles, videos, tools, newsletters, and message boards.
9. EntreWorld.org - Entreworld.org is a collection of resources for business owners developed to support entrepreneurial economies. The material on the website concentrates on starting, growing and finding support for your company.
10. Franchise.com - Franchise.com serves the franchise neighborhood by serving both as a search tool for discovering the ideal company for sale and a franchise market resource that provides franchise details, franchise market news, and resources.
11. Frannet.com - Frannet.com offers an introduction to franchising and supplies practical suggestions and guidance to identify if you are ready to become a franchise owner.
12. Inc.com - Inc.com is the online variation of the publication Inc. It supplies insights into business, articles, services, and online tools for business owners.
13. IRS Small Business One Stop Resource - The IRS Small Business Resource covers a broad variety of tax resources for business owners and small company owners consisting of workshops, tools, and publications.
14. Knowthis.com - Knowthis.com is a leading info and resource web site in advertising, marketing research, marketing, selling and promotional marketing.
15. MoreBusiness.com - MoreBusiness.com is full of business plan samples, advertising strategies, design templates, sample agreements and company contracts to assist business owners with starting and growing a business.
16. Mashable.com - Mashable.com is the leading source for news in social and digital media, innovation and internet culture. This business area provides helpful tips, tools, social network resources and guides.
17. SBA.gov - SBA.gov is run by the U.S. government and it is devoted to assisting small business owners by providing a large range of sources for technical, managerial, and financial assistance and support.
18. Score.org - The SCORE Association is a non-profit organization and resource partner with the SBA. It provides a wealth of online business support, mentoring, and training for start-ups and existing businesses.
19. Smallbiztrends.com - Smallbiztrends.com is an acclaimed online publication for small company owners and startups. It is an excellent business resource to learn about the new trends influencing small businesses.
20. Socialmediatoday.com - Socialmediatoday.com assists entrepreneurs with ways to take advantage of the power of social networks with informative info, tools, ideas, and strategies.
21. Startupnation.com - Startupnation.com is all about the startup process providing easy-to-follow and useful info to launch, fund and grow a successful business.
22. Toolkit.com - Toolkit.com provides more than 5,000 pages of totally free cost-cutting ideas, detailed lists, start-up tips and design templates.
23. Vfinance.com - Vfinance.com is an excellent website for small business owners looking for venture capital. It offers a directory or venture capital firms and angel investor networks.
24. Business USA – Business.usa.gov is a centralized, one-stop platform to make it easier than ever for businesses to access services to help them grow and hire.
25. DaleCarnegie.com – Dale Carnegie® training provides small business owners the opportunity to sharpen their skills and improve their performance in order to build positive, steady, and profitable results.