10 Ways to Encourage Employee Work Balance
Employers Can Support Employees in Their Efforts to Balance Work and Life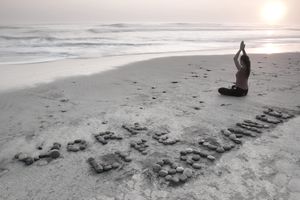 Employees want to balance work with the rest of the activities they wish to pursue in life. Work balance is especially important to your millennial employees who are used to cramming their days with diverse activities and hours of electronic communication.
Employers are not responsible for providing work balance for their employees, but they can assist the employees to seek and maintain their own work balance.
Optimistically, the decisions, policies, values, and expectations in your workplace support employees in their work-life balance choices.
In the best case scenario, these employer choices help you to recruit and retain the superior employees you seek. Here are ten factors that you control that encourage or discourage employee work-life balance.
Offer a flexible work schedule. A flexible schedule does not mean that employees can come and go at will, which is a possibility that concerns employers. A flexible schedule policy spells out what the employer means by flexible hours.

In many workplaces, flexible starting and ending times are easy to implement. More sophisticated flexible schedules such as a four-day work week or telecommuting require more planning, but flexible work schedules are a cornerstone for work balance.

A favorite example involves a New York City online publishing company that allows employees to telecommute two days a week. With employees living in Brooklyn, New Jersey, and all over the other boroughs, this company policy saves employees hundreds of hours of commuting time and expense. It also enables them to have additional time for all of life's needs.
Offer paid time off (PTO) in lieu of traditional paid sick leave, paid personal days and paid vacation. A paid time off (PTO) approach treats employees like adults who are capable of making decisions about how, when, and why to use the paid time off supplied by the employer. In a PTO system, neither employers nor employees need to worry about accounting for how the time off was spent. This eliminates confusion and the need for additional policies such as defining what constitutes a sick day. Yes, there are downsides to PTO, but not in terms of work balance.
Allow only limited carryover of paid time off (PTO) into another calendar year. If the goal of paid time off is to encourage employees to do just that—take time off—paying employees for the time is counterproductive. Even if employees want to donate the value of their paid time off to a charity or a coworker who has used his or her time up for valid reasons, these actions do not encourage the work balance and rejuvenation that your employees need.
Managers and senior managers need to model the work balance they'd like to encourage for their employees to exhibit. When a manager uses PTO to take a vacation yet responds to email as if she is in the office, this sends a powerful message to employees about whether they need to do email while on vacation. The actions of senior leaders are heard and observed by employees. When a senior manager calls in for unimportant meetings while out-of-the-office, employees get the message. It affects their personal choices for work and life balance.
With employees electronically connected to the workplace 24 hours a day, 7 days a week, in the office or out, work and life balance is a challenge. Set up the expectation, in your workplace, that when an employee leaves for vacation, it is okay to send an email that says he is on vacation with limited access to email. Honor the employee's PTO by not contacting him unless it is truly an emergency.
Allow employees to take unpaid leave as needed for life cycle needs. Employees have serious, life-changing events, emergency family needs, and desires to explore life and career opportunities. While the 12 weeks required by the Family and Medical Leave Act (FMLA) and employer leave policies that existed prior to FMLA cover many events, they're not always sufficient. Many employers allow employees to take an unpaid leave of absence for activities and events such as:
--the premature birth of a baby who is hospitalized for an extended time period,
--nursing a parent with a serious illness in another state,
--settling a relative's estate in another state,
--extending maternity leave for an additional 4-8 weeks,
--exploring moving to a new location with a spouse without burning the bridges to their current employment,
--attending grad school full time to complete classes that were only available during the day, and
--attending online grad school in another state for the four required two-week onsite sessions a year.
Creative employers and employees will think of more ways that employers can support employees in their quest for work-life balance. Start with these ten ideas to take a giant stride to support your employees in their efforts to fully participate in all aspects of their work and life.