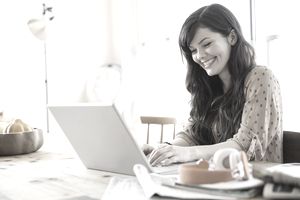 Whether you're new to an industry or have decades of experience in it, it's important to stay on top of tech news and trends.
Here are ten tech newsletters you can subscribe to help you stay informed.
1. HN Digest
A general tech newsletter with subscribers from Linkedin, Microsoft, and other top tech companies, that delivers top HackerNews stories. (So you're not constantly getting distracted on the HackerNews front page feed.)
You can choose the number of stories they'll include in each newsletter and the frequency of which they email you updates.
Sign up here: hndigest.com
2. Benedict's Newsletter
This newsletter focuses on technology, including info on mobile technology and wearables. It has around 42,000 subscribers.
Benedict Evans is the curator and works at Andreessen Horowitz, a venture capital firm in Silicon Valley. Emails get sent out every Sunday, and they also include any blog posts Benedict has written that week.
Sign up here: ben-evans.com/#newsletter
3. The Fetch
The Fetch, written by Kate Kendall, collects the best events, conferences and must-reads for technologists, creatives, and entrepreneurs.
Subscribe to start each week discovering what business, tech, and creative events are in your town.
Sign up here: thefetch.com
4. Center for Data Innovation
The Center for Data Innovation offers a weekly newsletter.
Their site covers topics like "No, Algorithms Do Not Hijack Elections" by Joshua New (Policy Analyst at the Center for Data Innovation) and "Why Didn't Government Invent Uber?" by Daniel Castro (Director of the Center for Data Innovation and Vice President of the Information Technology and Innovation Foundation).
Sign up here: datainnovation.org
5. Quibb
Quibb is a professional network to share industry news and analysis.
Their mission is "to connect professionals over business news and informed commentary — targeting every industry, profession, and geography."
This newsletter is different than most because it is member-only. Users can apply to become contributors, but only 41% of applicants are accepted.
Content is written by people such as Sandi MacPherson (Editor-in-Chief at Quibb), Andy Huang (Product Manager at Facebook), and Paul Jackson (Director of Product at Newsmart).
Sign up here: quibb.com
6. Growth Hackers
This newsletter is more digital-marketing-related. Topics range from analytics to Twitter and network effects growth hacks.
They have lots of content written by people like Nichole Elizabeth DeMeré (Chief Strategy Officer at Inturact and Cofounder of GetTheCraft), Dan Martell (Investor and Previously CEO/Founder of Get More Clarity), and Ash Maurya (author of Running Lean and "Creator of Lean Canvas - Helping Entrepreneurs Everywhere Succeed").
Sign up here: growthhackers.com
7. TED
TED talks are well known for their inspirational and innovative content. If you want to keep abreast of new talks when they're released, subscribe to the TED newsletter, which you can receive daily or weekly.
They feature new TED talks every day, such as "The future of flying robots" by Vijay Kumar and "You can grow new brain cells" by Sandrine Thuret.
Sign up here: ted.com/newsletter
8. Hacker Newsletter
Hacker Newsletter, curated by Kale Davis, is a weekly newsletter of best articles on startups, technology, programming, and more. This newsletter has been featured by Smashing Magazine, MailChimp, and Entrepreneur.
Sign up here: hackernewsletter.com
9. IT World
You can sign up for a variety of technology-related topics such as "Personal Tech," Mobile and Wireless Strategies," and "Linux and Open Source Strategies." Article authors include Bill Snyder, Josh Fruhlinger, James Niccolai, and Gregg Keizer.
Sign up here: itworld.com/newsletters/signup
Tech newsletters are a great way to get relevant information and updates compiled in a convenient daily or weekly package.
Although all of the above newsletters are useful, you probably don't want to sign up for all ten if you don't want a cluttered inbox. However, you can always try them out, unsubscribe to the ones that don't grab you and keep your favorites.