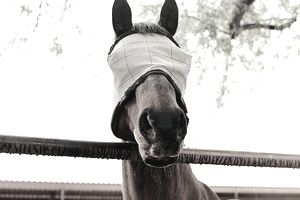 Once you have written a solid resume and cover letter to use on job applications, it is time to launch a serious job search. One of the best ways to start this process is by searching the leading online job sites, as well as those smaller sites designed to cater to niche employment markets (such as those devoted to equine careers or veterinary careers, for example).
While the major job search sites are not specifically focused on animal related careers, they do frequently include listings of interest to animal career seekers, particularly with regard to more popular career options such as veterinarian and veterinary technician.
Here are some of the top job search sites that every job seeker should be sure to keep an eye on for potential employment opportunities:
CareerBuilder
CareerBuilder is one of the oldest and largest employment search sites, founded in 1995, and it continues to draw millions of visitors each week. CareerBuilder operates in dozens of countries across the globe, providing extensive opportunities for career seekers. Users may store multiple resumes and cover letters on the site, and it is possible to make these documents private through site settings. Additional settings can allow users to set up job alert emails. The site can also scan a user's resume and match their specific qualifications to currently available jobs.
Monster
Monster is one of the oldest internet job search sites, founded in 1999, with over a million positions offered on average at any given time. Resumes can be uploaded to the site, and privacy settings can keep your current employer from accidentally turning up your resume on the site.
Job seekers can search by salary, category, or many other search modifying filters. Monster also maintains a large collection of job seeking advice articles, covering a wide range of useful topics (including resume tips and popular interview questions).
Indeed
Indeed is one of the biggest job search sites and boasts that it is able to post hundreds of thousands of jobs each week.
The Indeed search engine pulls job listings from job boards and company websites. It allows users to refine their search by location, job type, salary, and more. Users are also able to set up job alert emails based on their preferences, to research current salary rates for a particular position in their desired location, and to post resumes to a searchable database.
SimplyHired
SimplyHired is a well known website that uses a search engine to pull job listings from a vast network of company websites, government websites, job boards, newspaper classifieds, and other related sites. Job seekers can filter their results through the use of search options such as location, industry, job category, or specific employer. The site also has a special search option for new graduates, which filters out jobs requiring extensive experience and allows those who are new to the job market to find an entry-level opportunity.
LinkedIn
LinkedIn is a well known professional networking site that was founded in 2003. In addition to its networking function, it also has a job posting feature that allows users to post opportunities that may be of interest to other LinkedIn members. Users can also maintain a resume-style profile on the site listing their employment history, education, and professional skills.
Job seekers can use the LinkedIn network to find connections that might be willing to provide an introduction or referral to a particular employer.
USAJobs
USAJobs is a government website that lists thousands of currently available federal jobs. A wide variety of federal listings appear regularly, along with detailed information on the skill set required for each job and the pay grades associated with each particular position. The USAJobs site often has leads on a number of positions of interest to animal career seekers, such as jobs in fish and game management, wildlife inspection, animal health inspection, veterinary medicine, and more.
TweetMyJobs
TweetMyJobs is one of the newer job search avenues (founded in 2009) that utilizes social media as a part of the career hunt. The site allows job seekers to select "job channels" that represent the types of positions they are interested in applying for.
When appropriate matches are posted, the site sends the job posting to the seeker's email, cell phone, or Twitter account. The site can also notify a job seeker if someone in their Facebook network is connected to an employer and might potentially be able to offer a referral. Resumes can also be sent to potential employers through the Twitter network.