The Top 7 Generic Drug Companies
Generic Medication Manufacturers Are Leading the Industry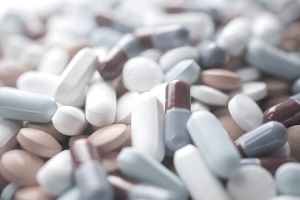 Just a few years ago, generic drug makers owned just a small slice of the pharmaceutical drug market. Today, generics are a formidable segment of the industry and are on track to surpass branded drugs in sales value as well as sales volume within a few years, according to industry analysts.
A report by GlobalData says that Indian generic manufacturers are doing particularly well in a marketplace once dominated by branded blockbusters.
More and more companies are moving their manufacturing facilities overseas to cut costs.
In the United States, where about 88 percent of all prescriptions written are for generics, and traditional markets in Europe, multinational branded firms feeling losses from the patent cliff, health care reform legislation, and austerity, are forming partnerships with their generic competitors to tap the expansion in generic sales.
The Top Global Generic Drug Makers
Teva Pharmaceutical Industries Ltd.: Teva regularly has over $9 billion in sales, with significant growth in its generics division. They are also targeting mergers, purchasing the rights to Allergan's generics division. 
Sandoz, the generics division of Novartis: With over $8.5 billion in sales, Sandoz employs over 25,000 employees worldwide and runs 30 manufacturing sites. With 28 new launches in 2014, Sandoz dominated a large part of the U.S. generic market. 
Actavis Inc.: In 2015, Actavis acquired competing pharmaceutical company Allergen, making Actavis a $70 billion company. It saw a 23 percent growth rate, with strong sales for drugs like Concerta, Intuniv, and OxyContin. Headquartered in Switzerland, the company employs over 10,000 people. 
Mylan Inc.: In 2014, Mylan had over $6 billion in sales. It also took on a large part of Abbot Pharmaceutical's business, purchasing the rights to over 100 specialty and branded generic pharmaceuticals. This deal is projected to expand Mylan's growth by more than 30 percent. Headquartered in the United States, it has over 20,000 employees worldwide.
Sun Pharmaceuticals: Sun Pharmaceuticals saw a 68 percent increase in drug revenue, due in large part to its $4 billion buyout of rival Ranbaxy Laboratories. The purchase added $2 billion in revenue and solidified Sun Pharmaceuticals as a leader in the generic marketplace. In 2014, they had over $4.5 billion in overall sales and became the number one generics supplier in the United States. With over 30,000 employees, they are looking to expand their specialty care division. 
Aspen: As one of the few companies based in South Africa, Aspen had over $3 billion in sales in 2014, a 13 percent increase over the prior year. Its growth was due to its focus on emerging markets in Asia. It continues to look for companies to acquire to add to its portfolio of medications. 
Hospira: Hospira is different than other pharmaceutical companies in that it is solely focused on sterile injectable medications. Even with this limited scope, they had $2.6 billion in sales, a 12 percent increase from 2013. They have begun building in sales, particularly in the biosimilars space. It has changed its business model by closing plants in the United States, particularly its Rocky Mount factory in North Carolina. Instead, they moved operations overseas to India, where they have been able to significantly cut the cost of production.