Top 3 Dividend ETFs for International Investors
Consider These Alternatives to Find Yield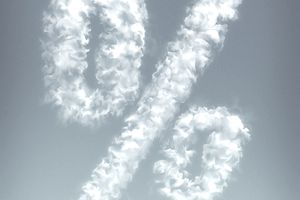 Interest rates have fallen to record lows over the past several years, which has prompted many investors to purchase high yield bonds or dividend stocks. While U.S. dividend stocks have become pricey, investors can still find value-priced international equities that pay attractive yields. Many of these equities can be easily purchased using exchange-traded funds ("ETFs") that hold a large portfolio of equities fitting a specific set of criteria.
In this article, we will take a look at three international dividend ETFs that investors may want to consider in order to add yield to their portfolio without overpaying.
Low-Cost International ETF with a 3% Yield
Vanguard's MSCI EAFE ETF (NYSE ARCA: VEA) may not be a specially-designed 'dividend ETF', but it offers a significantly greater yield than the S&P 500 at just over 3%.
The popular low-cost ETF provides exposure to developed markets in Canada and across the major markets of Europe and the Pacific region. With a passively managed approach, the fund has an expense ratio of just 0.09% compared to nearly 1.4% for many of its peers. The index is made up of over 3,700 common stocks of large-, mid-, and small-cap companies focused in Japan, the U.K., Canada, France, Germany, Switzerland, and Australia.
International investors may want to consider the ETF given its extremely low cost, which helps investors generate greater returns than would be possible with competing funds.
In addition, the fund is well-diversified across many non-U.S. regions of the world and many different market capitalizations. These dynamics shield investors from several risks stemming from the lack of diversification, such as oversized exposure to a single country or currency.
Emerging Market Small-Cap Dividends
The WisdomTree Emerging Markets Small-Cap Dividend Fund (NYSE ARCA: DGS) may be a compelling alternative for investors looking to maximize their diversification.
The ETF focuses on small-cap value-oriented stocks with attractive dividend yields. According to researchers, small-cap indexes outperformed large-cap indexes by 206 basis points over a 10-year period, while this premium was wider in value stocks than growth stocks. The fund uses a dividend weight rather than a market capitalization weight in order to maximize the value premium and ultimately select better-performing equities that pay higher yields.
International investors may want to consider the ETF as not only a potentially better-performing methodology, but a fund that provides enhanced diversification relative to large-cap funds that dominate most portfolios. However, it's worth noting that the fund has a 0.63% expense ratio that's higher than many alternatives, although it's still lower than many internationally-focused mutual funds.
International Low-Volatility Dividend ETF
Legg Mason recently launched the Legg Mason Low Volatility High Dividend ETF (NYSE ARCA: LVHD) after seeing a lot of success with the U.S. version of the concept.
The newly launched ETF invests in non-U.S. equities that have relatively high yield and low earnings volatility. In addition, the fund lessens exposure to fluctuations between the value of the U.S. dollar and other international currencies.
The fund's 120-stock portfolio features companies like Toyota Motors (NYSE: TM) and GlaxoSmithKline plc (NYSE: GSK) with no single holding accounting for more than 5% of the portfolio and a modest 0.4% expense ratio.
International investors may want to consider the newly launched ETF given the recent volatility in global financial markets. The 'Brexit' has led to concerns in Europe, while lower oil prices have taken a toll on many emerging markets. By focusing on low-volatility equities, the fund seeks to minimize these risks for investors while still paying out an attractive dividend yield in today's extremely low-interest-rate environment.
The Bottom Line
Low interest rates have led many investors to seek out high-yield bonds or dividend stocks, but in many developed markets, these options have become overpriced.
Investors may want to consider international dividend stocks as a complement to their existing portfolios in order to boost yield and increase diversification across countries and market capitalizations. The three ETFs mentioned in this article may be worth considering to achieve these goals.