Has the Timing Changed for Award Letters?
Financial Aid Awards in the Early FAFSA Era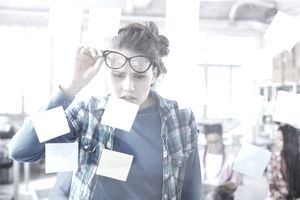 The availability of the FAFSA in October instead of January is having an impact on the college admissions and financial aid timelines. Some colleges have made changes, while others are studying the situation, which isn't a big comfort to parents of high school students who are applying to college this year. While directors of financial aid at various colleges say that FAFSAs are indeed coming in, it has raised a number of timing questions.
Since the intent of the early FAFSA was to move the receipt of financial aid information closer to the notification of acceptance, many families want to know how the timing has changed for their financial aid award letters.
There are two areas you need to look at to determine the impact on your individual situation — your colleges' timelines and the type of admission you are seeking. It is very important, especially this year, to check each college's website to determine their deadlines for admission AND financial aid applications.
The type of admission you are seeking may also affect the timing of your award letters. You may apply for an early decision if you are very interested in one specific college. If a few colleges were on your list, you might use the early action approach. There are also the regular admission deadlines, as well as some colleges that accept applications year-round.
No matter what type of admission you are seeking, it is still a good idea to complete the FAFSA  as early as possible. This will take one more task off your list, and you can always go back and add colleges if you uncover another possibility later. Once you have completed both the admission and financial aid applications, here are some points to keep in mind:
Verification: Once they receive your FAFSA or CSS/PROFILE information, colleges may request additional information or documentation to help assess your situation. Completing the FAFSA early leaves you time to provide this additional information so colleges can take your entire situation into consideration when making their awards.
Early Action/Early Decision: If you applied for either of these admission types, and completed the FAFSA and/or CSS/PROFILE as required by your colleges, you should probably receive your financial aid award letters on or about December 6. Read them carefully to determine if there is anything else you need to do, and to find out exactly when they need a response.
Admission and Awards: This is usually a two-step process that is managed by different departments at your college. The admissions department will let you know whether you have met the requirements to be accepted as a member of the freshman class at their college, while the financial aid department will make you aware of how much you can expect to receive in institutional grants and awards, federal financial aid, and federal student loans. It is possible that you might be notified of your acceptance without receiving your financial aid information. Try to wait until you have received all of your financial aid awards before making a final choice, unless you are under some type of admissions pressure from a specific college.
Some colleges have not yet decided whether there will be early financial aid awards yet, so be on the lookout for any requests for additional information or notices of your award package. These might come by email so check it frequently to be sure you don't miss any deadlines.
It is still possible that financial aid awards letter will be rolling out at various times throughout the season/year. Unless you are under the gun for an early decision deadline, take the time to compare your award letters and college costs to make a decision that is right for your family. In most cases, the final commitment day is not until May 1 so you will have some time to best determine how you are going to pay for college. Don't commit until you have all the information. If there is a lull between submitting your information and waiting for your colleges' responses, make good use of your time by searching for scholarships!