UFO Beers - Hawaiian Giveaway Sweepstakes
Want to Win a Trip to Hawaii? Enter Here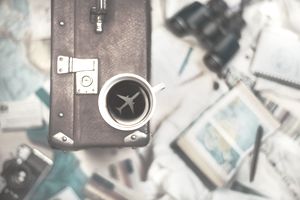 Description:
Are you dying for a beach getaway? Enter UFO Beers' Hawaiian Giveaway Sweepstakes and you could win one. The lucky grand-prize winner will receive a trip for two to Hawaii and a $500 gift card.
Sweepstakes Links:
Click Here to Enter this Sweepstakes
Click Here for the Official Sweepstakes Rules
Click Here for the Sweepstakes' Home Page
Note: If the sweepstakes entry link doesn't work for you, try entering through the home page and looking for a link to the sweepstakes.
Category:
Gift Certificates Sweepstakes, Hawaii Sweepstakes, US Vacation Sweepstakes, Medium Sweepstakes, One Entry Sweepstakes, Canadian Sweepstakes
Eligibility:
USA and Canada (-PQ), above the age of majority
Start Date:
March 01, 2018
End Date:
April 15, 2018 at 11:59 p.m. ET
Entry Frequency:
One time per person
Sweepstakes Prizes:
Grand Prize: A three-night trip for two to Hawaii and a $500 gift card.
Additional Comments:
By entering this sweepstakes, you agree to receive the sponsor's newsletter, but you can unsubscribe at any time.