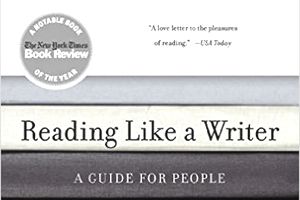 The Bottom Line
Francine Prose's book Reading Like a Writer begins by making a case for close reading, explaining how she discovered its benefits through both writing and teaching. Subsequent chapters provide examples of the kinds of lessons writers might learn by reading, starting with "Words" and "Sentences" and continuing on to chapters such as "Character" and "Details." The book closes with a few essays, including the modest "Learning from Chekhov" and "Reading for Courage."
Pros
Prose's arguments are accessible and thorough.
The quality of her writing illustrates the very points she makes in her book.
Reading Like a Writer offers writing instructors a complex approach to familiar writing rules.
Both beginning writers and pros will find something of value here.
Cons
Readers with short attention spans may not enjoy this book, but would be missing the point.
Description
Prose argues for the value of learning to read (and write) word by word, sentence by sentence.
Enjoy discovering new writers, both older and contemporary, through her examples.
Prose reminds us that literature can show us "how many rooms there are in the house of art."
Guide Review - Reading Like a Writer
Reading Like a Writer teaches that writers must read not only for pleasure, but for "an eye and a memory for which author happens to do which thing particularly well," so that when faced with a particular problem, you'll know where to turn.
"Let's say you are facing the challenges of populating a room with a large cast of characters all talking at once. Having read the ballroom scene in , or the wild party that winds through so many pages of William Gaddis's The Recognitions, you have sources to which you can go not just for inspiration but for technical assistance."
As Prose notes, literature, as opposed to books on writing, has the advantage of showing writers what is possible rather than simply giving a list of rules. For instance, we all know the importance of using synonyms to prevent repetition, but by giving an example from Raymond Carver in which words are repeated for a specific purpose, she tells us that it's OK to break the rules and shows how that can be done effectively. (It is for this reason that I recommend this book for writing instructors.)
Finally, unlike many books on the subject, Prose backs up her arguments with her own flawless writing. In Reading Like a Writer, I always felt myself in the hands of an accomplished teacher, writer, and thinker: someone who not only urges us to take more time with words, but shows how this patience pays off in elegant, accessible prose.
Francine Prose is the author of twenty works of fiction. Her novel A Changed Man won the Dayton Literary Peace Prize, and Blue Angel was a finalist for the National Book Award. Her most recent works of nonfiction include the highly acclaimed Anne Frank: The Book, The Life, The Afterlife, and the New York Times bestseller Reading Like a Writer. The recipient of numerous grants and honors, including a Guggenheim and a Fulbright, a Director's Fellow at the Dorothy and Lewis B. Cullman Center for Scholars and Writers at the New York Public Library, Prose is a former president of PEN American Center, and a member of the American Academy of Arts and Letters and the American Academy of Arts and Sciences. Her most recent book is Lovers at the Chameleon Club, Paris 1932. She lives in New York City.