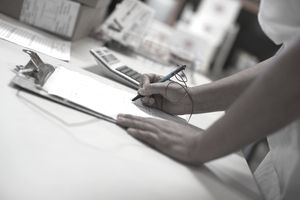 Note: While I usually share this article with my subscribers and clients towards the end of the year as a "Year End Website Marketing Checklist", the reality is that these are steps that you can take at any time during the year.
If this is your first time seeing this, then there is no better time than right now to make sure you have these elements in place.
With that said, let's take a look at the steps you'll want to take to make sure your website and marketing materials are up-to-date and current.
As we near the end of another calendar year and start celebrating the holiday season, there are always a few loose ends that website owners and online businesses forget about until the following year. 
It's really important for you to start the new business year having a website that looks like it's up to date and current for the New Year. Even the slightest bit of procrastination can force you to get bogged down in January with stuff from the previous year.
With that in mind, here are five (5) important items of interest to consider before calling it a year:
1. Finalize Next Year's Internet Marketing Budget
Even if you work out of your home, or are self-employed, you should take an hour or two to produce a realistic budget for your online marketing activities. Try to cost recurring activities and expenses, and include a contingency of ten to twenty percent for unforeseen spending (e.g. technology purchases, computer and equipment repairs, travel expenses for internet marketing seminars and conferences, etc.).
The major items in your budget may include:
2. Domain Name and Website Details
There are small but important details related to your business websites that may need tweaking and revamping prior to next year.
Among the issues you need to consider include:
Freshen up your website, especially your home page. Update messaging and images, and if you have not already done so, think about implementing a mobile-friendly design. Check contact information, and make sure your e-mail forms work! If it's been several years since you last had your website designed, it may be time for a redesign to make it look current and not outdated.
Check the expiry dates of your domain names and hosting plan. Also, as new extensions become available, consider reserving a few that tie into next year's business and marketing goals.
Update the legal disclaimers (e.g. privacy policy, terms of use, copyright notices, etc.).
Verify and if necessary update your links. Eliminate broken links.
Ensure your payment systems are up to date (are you accepting Apple Pay on your website?)
See Also: Cheapest Web Hosting for Your Online Business
3. Have an Autoresponder Sequence in Place for the Holidays
We all need some time to recharge our batteries, and the holiday season is perfect for reflecting on the past year without the specter of deadlines. If you are an e-mail marketer, however, have a five to ten email sequence ready to be sent during the holidays.
It will keep you in your subscribers' minds, and help them recall how you helped them.
You don't necessarily need original material. For example, you can create a 'Best of' e-mail sequence that highlights the year's important events and issues. An email autoresponder service like AWeber can automate your email marketing.
See Also: How to Increase Trust and Sales with Email Marketing
4. Announce Special Offers and Pricing Changes
People are busy preparing for the holidays in some manner, whether it's to buy gifts, attend parties, or get ready for a holiday getaway. Even though Black Friday and Cyber Monday have passed, you can still present a great offer that can meet your subscribers' needs. It can be something completely new, or perhaps a set of products or services that were offered earlier in the year.
For those of you who perform monthly duties for customers, offer continuity programs (e.g. monthly coaching programs, website memberships) and do regular (i.e. monthly) work, now is the time to inform them of any price changes. You can offer special deals to loyal customers to mitigate the effect of any increases.
See Also: 3 Free Ways to Market Your Business on the Internet
5. Offer Holiday Greetings to Your Best Customers
This one sounds simple, but it can make a huge difference as far as standing out from the competition and creating good will.
These days, it's super easy to send a simple "Seasons Greetings" video e-mail to all your subscribers.  However, you may want to personalize things for your best customers. After all, they are your best customers! This is where traditional Christmas or Hanukkah greetings can work if you are aware of specific religious affiliations. Otherwise, stick to neutral wishes. 
Everyone deserves a Happy New Year, even people from countries where the Gregorian calendar is only used for business purposes to match up with the Western world.  
Even today, people still appreciate paper cards, as they serve as reminders that you appreciate their business and look forward to strengthening the relationship for years to come.
See Also: 3 Proven Ways to Market Your Business Online
Conclusion
This is far from a comprehensive list but touches upon important issues that all internet marketers have in common. Dealing with the year-end wrap-up properly is a fantastic way to show your professionalism to customers, demonstrate your appreciation for their business, and show that you are motivated to make the coming year the best ever.
Many entrepreneurs approach the holidays with apprehension, but with a positive attitude, you can stand out from others who are less careful with their Internet Marketing activity.
See Also: More Focus, Faster Results, and Better Productivity for You and Your Business